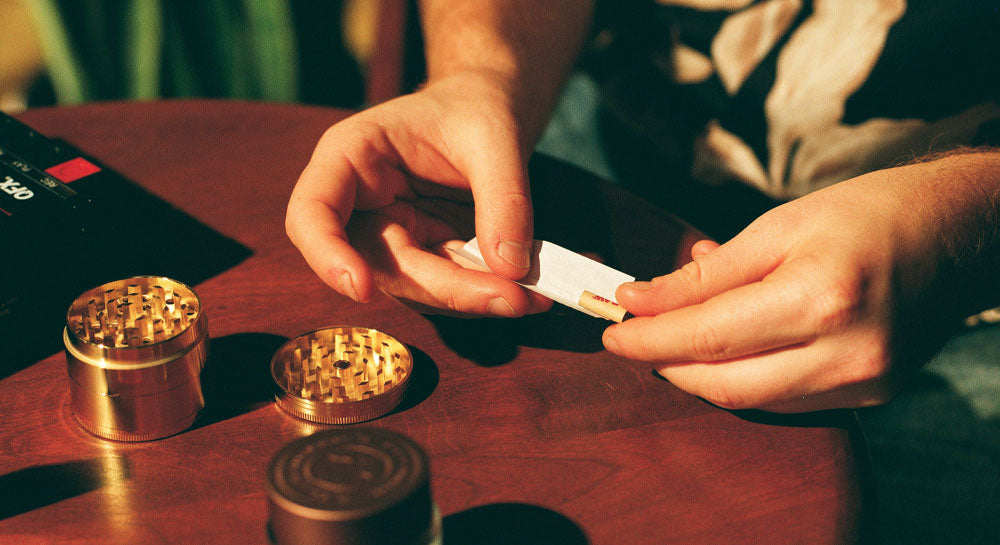 The Origin Of A Spliff: What Is It And How Do You Roll One?
While a spliff is similar to a joint, spliffs offer a unique way to combine cannabis and tobacco and have become exceedingly popular in countries outside of the United States. In fact, the term "spliff" is more commonly used in European countries than in the U.S. 
Best Spliffs & Accessories of 2023
But, with 55 million Americans using marijuana today and approximately 36.5 million Americans using tobacco, spliffs are sure to offer a convenient way to combine these two substances into one. 
If you're interested in learning more about the origin of a spliff, what it is, and how you roll on, keep reading. We've compiled everything you need to know below. 
What Is A Spliff?
A spliff is any blended smoke, though the term most commonly refers to a combination of cannabis and tobacco. Consumed around the world, the terminology used to describe spliffs and other herbal cigarettes comes with an array of interesting origin stories.
Why Is It Called A Spliff?
The word "joint" has been traced back to a French adjective meaning 'joined' (past participle of the verb joindre). The term spliff, however, reportedly originated in Jamaica and the West Indies — referring simply to a marijuana cigarette with no tobacco. It spread to the U.K. and throughout Europe, where the word almost always refers to a smoke combined with tobacco.
On the other side of the world, mixing cannabis with tobacco in hand-rolled cigarettes became popular among the working class in Central America. The slang "roach" got its name from the Mexican song "La Cucaracha."
Later in the 1920s, New Orleans musicians began touring with iconic "jazz cigarettes" that became popular in prohibition-era speakeasy culture. And in the anti-war counterculture of the 1960s, smoking a joint became a symbol of peaceful nonviolent protest against a broken system.
How Do You Roll A Spliff?
Rolling a spliff is relatively straightforward. But there are certain accessories that can help you make for a more luxurious smoking experience. Keep reading to see which products we like best. 
#1. Choose Your Rolling Papers
One-Sheet Pack King Size Gold Rolling Paper       Rainbow Rolling Papers by Edie Parker Flower
Standard spliffs are made from plain unflavored papers. But Shine® has gone above and beyond to deliver premium gold-flecked papers made with a blended hemp base to maximize your next smoking session. 
This delicate paper is engineered to stay lit, burn smooth, and leave a stunning trail of gold ashes. Produced without tobacco or nicotine, the only trace of tobacco in your spliff will be what you add to it when you concoct your perfect blend. 
Or, if you'd rather taste the rainbow, you can enjoy Edie Parker Flower's vibrant flower-patterned rolling papers, made from 100% rice paper and printed with organic soy-based ink. Perfect for lighting up at home or on the town, these papers are perfect for sprucing up a spliff and sparking conversation. 
#2. Determine Your Weed To Tobacco Ratio
Preparing the mixture for your spliff, you'll want to determine your ideal ratio of weed to tobacco. Typically, spliffs contain 50% weed and 50% tobacco, although some users prefer adjusting the proportions based on their personal preferences. 
For the best smoking experience, make sure to acquire quality, refined tobacco for rolling. And grind your cannabis flower smoothly. 
#3. Arrange The Blend In Your Rolling Paper
Pre-Rolled Cones (6PK) by Sackville & Co
When handling rolling paper, you'll want to hold it in a U shape with the glued edge facing up. But, if you're looking for something a little more convenient, then you can enjoy Sackville & Co's pre-rolled cones which can hold up to 1 gram of herb. 
Made with unbleached rice paper and sealed with arabic gum, these pre-rolled cones come in four smoke-worthy shades, perfect for enhancing the vibe of your smoke session or helping you to categorize your crops. 
These design-forward cannabis pieces are made with the intention to fade the stigma surrounding consumption. Plus, with luxury products as good as these, such vibrant accessories will make for a look that is both visually appealing and sensually satisfying as well. 
Simply arrange the blend of tobacco and weed along the center of the paper, moving it outward from the filter. Then, arrange the mixture evenly so as to ensure an even burn. 
#4. Roll And Tuck The Paper
Sinsemilla Rainbow Rolling Tray         Snake Rolling Tray         Tiger Rolling Tray
Once you've arranged the mixture evenly, hold the paper taut, roll, and tuck it around its contents. Either lick or dab some water on the edge of the paper to fasten it down to that spot. 
If you're wanting a more refined rolling experience, consider our collection of Jonathan Adler rolling trays, all high-fired porcelain with gold accents and stylish designs meant to enhance your spliff experience, or simply offer a pop of posh porcelain paraphernalia to your coffee table or entryway.  
Packaged in a nifty gift box, these rolling trays can also be presented as a stylish gift – whether for a bougie host or a delightful treat for yourself. 
#5. Use The Glued End As A Guide
Continue by rolling the rest of the paper into place, using the flued end as a guide. Ensure the spliff is evenly packed, then wet the adhesive and seal it. 
This step can take some practice, so if you'd rather be guaranteed a seamless spliff experience, consider our Brabari Herbals collection of pre-rolled CBD spliffs, packed fresh and ready to enjoy. 
#6. Pack In Any Extra Room
If you're rolling the spliff yourself, you may have some extra room at the tip of your joint. Either use your fingers or a packer tool to load the spliff with any leftover tobacco and weed. 
You may also pack the weed by tapping the filter on a flat surface – preferably on a rolling tray – as this will help to remove any air pockets that might otherwise prevent the spliff from burning evenly. 
#7. Seal The Tip
Lastly, seal the tip of the spliff, and light up! And don't forget to enjoy the luxurious experience. 
#8. Pack Leftovers In A Carrying Case
Unless you like rolling each individual spliff at a time, consider carrying any leftovers in this sleek, pocket-sized statement piece by Holk. It's perfectly crafted in anodized and hand-polish aluminum to keep your precious goods safe. 
And its firm magnetic lid will also keep away any unwanted scents. Even if you find yourself halfway through a smoke, you can stash half-smoked cones in its airtight base compartment and be ready to pick up your smoking session at your leisure. 
For an even more enchanting time, you can purchase these carrying cases in a limited edition box that comes with exclusive artwork by Quentin Bidaud for a truly artisanal experience!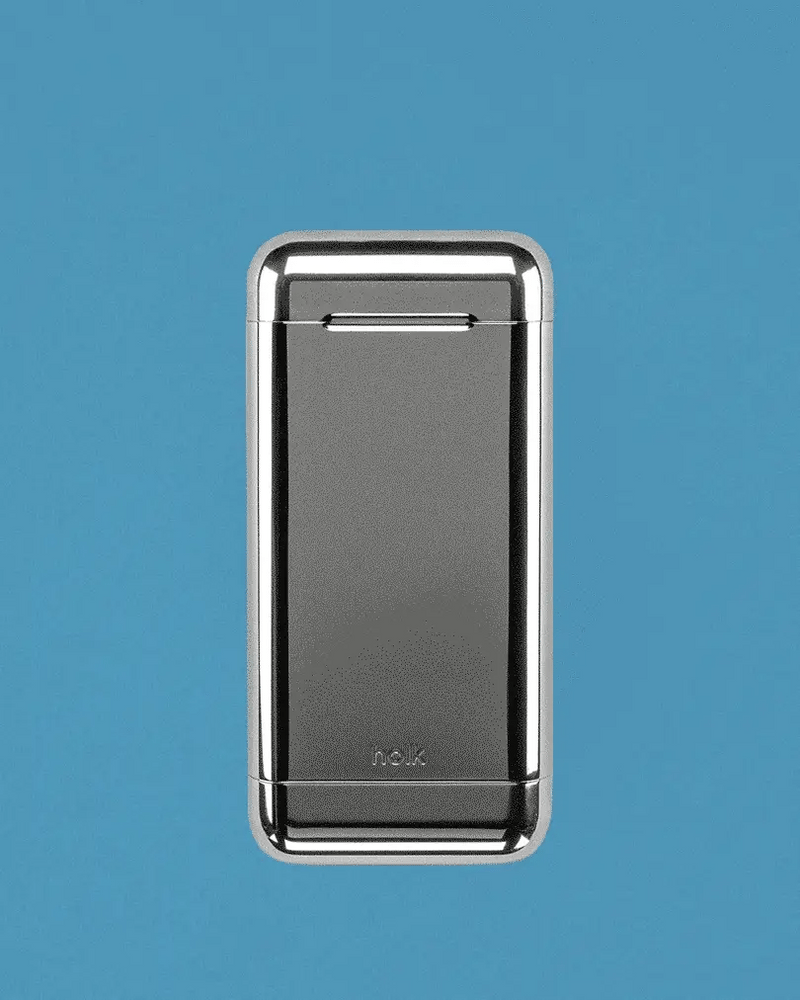 Conclusion
The origins of the spliff are as varied as they are interesting. But today, a spliff experience is entirely personal — it's yours to choose. 
We choose Barbari Herbals. 
RELATED: DOES THC AFFECT YOUR MEMORY?
–
At The Flower Pot®, our mission is to create a safe and reliable space for you to explore + experiment with the benefits of botanical medicine. Follow us on Facebook, Twitter, Instagram, Pinterest, Youtube and LinkedIn.
A custom cannabis gifting experience.
A custom experience for all kinds of characters.  For those who can't be confined to just one box, we at The Flower Pot fully support the build-your-own option. Maybe the person you're gifting is ...