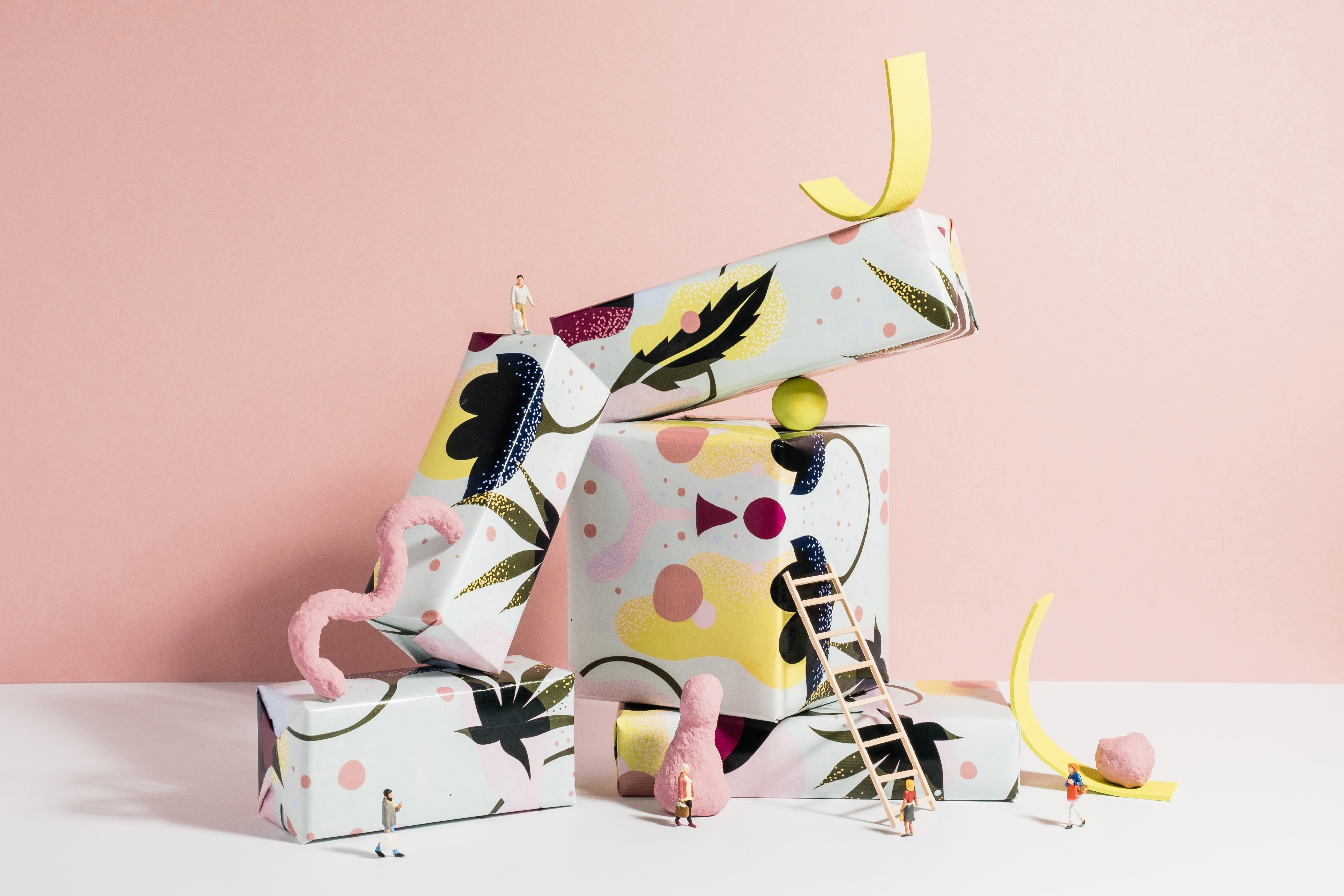 Best Wellness Gifts for 2022: Self-Care Ideas & Gift Guide
The holidays inspire us to pause, slow down, sip tea, set intentions, maintain self care and show our appreciation for our loved ones. That's why it's our favorite time of the year. 
The Flower Pot is a gift shop stocked with feel-good offerings and nature-made remedies for everyone. We've got eco-friendly, sustainable wellness gifts for everyone. Some are luxe accessories, and almost all are infused with plant medicine.
Shop wellness gifts for skin, beauty, relaxation and more. We're so proud to present our gifting recommendations for the holiday season. Plus, for those interested in stocking up, we've got a build-your-own box of offerings at a variety of prices and budgets.
Browse our shop guide for the best gift ideas for 2021: 
GIFTS FOR NURTURERS
A soothing, stress-relieving bath.
For the caretakers, the ones who are always there for others... give restoration. Crafted by Life Elements, our CBD bath bomb is infused with a high-integrity blend of ylang ylang and calendula flower. A great gift for mom, give the gift of buoyant calm. After a relieving bath like this, cozy up in your favorite weighted blanket and you're good to go! Home never felt so good. It's a more tangible stress relief in the form of a CBD bath bomb.
Price: $20
Deeper Sleep Kit
A duo dedicated to dreamers, sleepless no more.
Smooth + nourish skin with a wonderful lavender CBD sleep mask, before gently drifting off with a dream-inducing minty pop in the mouth. The Deeper Sleep Kit pairs our best-selling herbal sleep remedies, thoughtfully made for more restorative slumber. Gift soft, luscious skin and a more stable sleep cycle in one fell swoop.
Price: $73
GIFTS FOR ELDERFLOWERS + PAIN RELIEF
A cooling creme to relieve achy hands.
Rub this cooling miracle creme on a sore thumb, wrist or anywhere arthritic pain is present. Apothecanna provides truly nature-based pain relief, no acetaminophen needed. Apothecanna's pain-relieving CBD creme has cannabis, arnica, peppermint and juniper. It's made to reduce inflammation, relieve pain, soothe stiff joints and alleviate achy muscles. Soothe back pain, neck pain, sore tissues and muscles with analgesic plant extracts. 
Price: $20 (2oz), $60 (8oz)
A warming salve for muscle soreness. 
Our favorite vibrant herbal salve brings the heat with potent turmeric, cayenne, aloe, menthol + hand-grown American hemp. Yuyo Botanicals, the small women-owned business in Tennessee, independently produces a turmeric topical salve that's ideal for aching bodies. Used on muscle spasms, muscle soreness, inflammation, monthly cramps and more. Entirely pure, it's our version of Tiger Balm.
Price: $30

GIFTS FOR THE ADVENTURERS
The only energy bar you'll ever need. 
Stay sharp while staying active with proteins, omegas, nutrients and antioxidants. For the one who's always got a yoga mat in one hand and a planner in the other, we recommend everyday energy + brain support. Joule Bars have naturally-stimulating maca combined with more seeds than you can count — chia seeds, hemp seeds, flax seeds, pumpkin seeds, sunflower seeds — plus dates and cacao nibs for sweetness. Made by mother, trainer and gut health coach Yvette Rose, Joule Bars contain medicinal herbs such as cascara to reduce inflammation, restore balance and aid inner well-being. 
Price: $6 
Immersive relaxation for the whole body.
Daughter of the Land has created a bath soak so perfect, we want every adventurer to try it after a session on the yoga mat, on the field or in the wild. Arnica montana for the muscles, cypress for stress relief and CBD blend with French grey and epsom salts to become the base of an end-of-day home health ritual. Essential oils such as peppermint and Douglas fir create an aromatherapeutic experience of soaking in the forest. Handmade by herbalists in Seattle, founded by women. 
Price: $33
Bonus: Ever Wonder What A TFP-Infused Workout Is?
A potent, effective option for overall wellness.
What's the point of a CBD tincture? A lot of people unfamiliar with CBD oil don't understand how it impacts not only the skin, but the entire body. The Recover CBD Tincture from Bloom Farms is a 1200mg formula to create a sense of calm and balance in your daily routine. The full-spectrum tincture is made from organic hemp and coconut oil, packed with 10mg of CBD per serving to reduce inflammation and enhance the body's processing inside + out.
Price: $95
GIFTS FOR BEAUTY DEVOTEES 
Adaptogenic nourishment for the skin.
Skin is the body's largest organ — so, it should be nourished in its entirety, rather than in parts (i.e. the face or hands). Edible adaptogens + superherbs, such as amla and ashwagandha, promote a healthy glow by calming oxidative stress and eliminating toxic free radicals building up on the inside. Mix the fine, tart dust in drinks to refine, protect, hydrate and purify the skin from within. Moon Juice, a women-founded culinary hivemind, has made it simple to care for skin as a whole.  Set yourself up for success with this incredible gift for your skin!
Price: $38 
Coffee and CBD, a powerful pairing.
Exfoliate with coffee, hydrate with CBD. Mary's Jane Black Coffee Skin Scrub pairs rich CBD oil with food-grade organic coconut oil to deliver decadent nourishment after gentle, natural exfoliation. Gift the invigorating rush of the first sip of coffee, but on the skin. And when we say coffee, know that with Mary's Jane, it's always going to be organic + fair trade. 
Price: $34 
Beauty adaptogens for everyday. 
Slightly similar to Beauty Dust but not quite, SuperBeauty is for antioxidants, repair and cleansing. It's a supplementary aid against the kind of toxins that damage skin. SuperBeauty capsules are clinically shown to minimize fine lines; promote collagen and elasticity; protect protein, lipids and DNA from oxidative damage; and neutralize free radicals. It's a super skincare gift, because it's a super supplement for skin at a cellular level. It just may earn your skin bonus years of beauty!
Price: $60 
It's our only serum for a reason.
A beauty essential to be paired with gua sha, the Sen Face Serum helps to set and maintain the skin's basal cell cycle. Simply, it's incredible how one serum aids so much — skin tone + texture, dry skin, inflamed/red skin, aging wrinkles + acne-prone faces. Hemp extract and other herbs including frankincense nourish and balance the endocannabinoid system. It's vital to the skin. 
Price: $80 
GIFTS FOR LOVERS 
Enhanced sensation for intimate experiences.
A highly regarded therapeutic aphrodisiac, Foria's Awaken Arousal Oil with CBD is infused with ancient herbs to increase arousal and heighten every sense. A massage oil and lubricant, Foria is always safe, edible, vegan and gluten-free. Step one: Give the gift. Step two? Head to the bedroom + set the lights to low. 
Price: $48 
It's a vibe.
A pair of pre-rolled spliffs designed to put you in the most frisky mood, Car Sex is a herbal smoke blend made for lovers. Women-owned Barbari Herbals combines wild dagga, mullein (a respiratory hero), and hemp CBD to help you mix it up + make some magic. A smoke so musky + smooth, Car Sex spliffs will settle the mind, melt away the tension of the times and ready the body for euphoric release. Most likely an unexpected stocking stuffer, we invite you to gift your lover a tantalizing spliff (non-psychoactive, silly).
Price: $10 
Dark Chocolate Cherry CBD Truffles 
 Luxurious decadence... without the guilt.
An indulgence we wholeheartedly support, these dark chocolate cherry truffles are actually good for you. Each morsel is packed with restorative superfoods, adaptogens and 20 mg of CBD. Calivolve confectioners balanced dark chocolate, seasonal California cherries and pure CBD, along with mood-boosting maca and stress-relieving ashwagandha. It's a great option for someone slowing down on sugar, or anyone dedicated to eating a vegan diet. 
Price: $30 
GIFTS FOR AESTHETES
The Electric Slide, in a lighter. 
Style first is the motto of every aesthete; when style is sustainable, it's even better. Plug in the USB charger, heat the inner coil, and there's no fire needed. Tetra's sleek, rechargeable lighter is electric, fuel-free and much more sustainable than disposable plastic lighters. A great gift can lighten the load of our collective landfill while still lighting up in style. 
Price: $22 
There's no reason a bowl can't be beautiful. 
Aesthetes love style, especially when it comes to smoking. Supported by an artful no-tilt base, Tetra's Balance Pipe is a marriage of beauty and function. Available in two distinct colors, it's a subtle and sophisticated statement piece. Tetra's gorgeous pipe is a perfect gift for the modern minimalist.
Price: $65 
GIFTS FOR CREATIVES
An artistic exploration of life + cannabis.
Broccoli Magazine is a collection of intriguing stories about art, lifestyle and culture from across the globe. Founded by editor-in-chief Anja Charbonneau, the eclectic independent print mag is created entirely by women. A great gift for anyone creatively blocked and seeking a new source of inspiration. No screen necessary. 
Price: $12 
Inspiration, rolled up. 
Many creatives have felt blocked in 2020, fighting overstimulation from the never-ending news. Muse CBD spliffs by Barbari Herbals blend hemp, peppermint, jasmine and sage to give you a bit of pep + zest while calming the world's noise. The perfectly pre-rolled pair of .6g Muse CBD Spliffs are non-psychoactive. Ready the creator, give the gift of the muse. 
Price: $10 
GIFTS FOR FOODIES
Hot sauce for the purse, fire for the pocket. 
Women-owned and founded, Potli's hemp-infused condiments are a fool-proof way to consume plant medicine. Simply drizzle Potli's mini chili oil on your pizza, pasta, eggs + more. A perfect gift for the foodie who's always looking for new ways to aid wellbeing with food, use in a dipping sauce to help fight inflammation + improve heart health. Gift to your foodie friend who needs a little extra spice in their life.
Price: $20 
Foodies rejoice, a versatile oil. 
An artisanal oil made from cold-pressed Tuscan olives, Potli's EVOO can be used as a cooking oil or finishing oil. Like the chili oil, Potli products are always crafted in small batches to retain potency and quality. Potli is driven by wellness engineers who offer this rich, high-quality extra virgin olive oil to enhance any culinary adventure — even a dessert. It's the ideal gift for your favorite aspiring chef or inspired home cook. 
Price: $45 
GIFTS FOR LIFE ON-THE-GO
An exceptional natural dry shampoo alternative.
Ancient Chinese and Ayurvedic herbs replace toxic, aerosol dry shampoos. The earthy powder absorbs oil between washes, nourishes hair and encourages hair growth. It's intentionally blended with an array of herbs, like cacao for circulation and velvet bean for strength. Applied with a traditional horsetail brush, La Tierra Sagrada's dry shampoo is a hair ritual with a multitude of benefits. 
Price: $44 
A must-have miracle. 
A compact coconut oil, made ethically and with intention. Organic, cold-pressed, virgin coconut oil can become your friend's makeup remover, a post-sanitizing moisturizer for your co-worker, a sunburn solution for your fitness trainer, or a dry spot treatment for the new mom.
A remedy with endless everyday uses, Conscious Coconut Oil is pure, eco-friendly and fair-trade. Every step in making Conscious Coconut Oil is driven by ethics and sustainability.
Price: $20
GIFTS FOR RITUAL
Out with the old.
Smudging has grown in popularity in the last few years, though it should be respected as an indigenous ritual originating in native ceremonies. We offer sustainable sage smudge bundles + cedar smudge bundles, ethically sourced by the dedicated herbalists at Homestead Apothecary. Our smudge bundles can be gifted to someone with altar, living happily next to a yoga mat and other mindfulness tools. Protect + cleanse with one of our simplest, most affordable wellness gift ideas.
Price: $12 
Daily adornment for the skin. 
Practicing self-care is an everyday ritual. As an intentional wellness gift, our Gold Shea Butter can act as a reminder to nourish + rub the arms, legs and feet each night. It's a vitamin-rich butter, ethically sourced from Ghana and Nigeria by Black-owned wellness shop LIHA Beauty. For self-massage or partnered deep tissue, a small bit of shea butter goes a long way to protect and rejuvenate skin. 
Price: $30 
 GIFTS FOR THE VANITY
Effortless waves + energetic essences.
A seaside spray for styling + strengthening hair. Mineral water, rosemary, Ayahuasca vine essences and palo santo create a sacred, moisturizing hair mist fit for a mermaid on land. La Tierra Sagrada has created a multipurpose healing hair spray, infused with herbal nourishment to balance, texturize and deeply heal defeated hair follicles. It's simply a water bottle of goodness. Gift the gift of shine, volume and protection this hairy holiday season. 
Price: $14 
Our answer to troubled scalp, tired follicles + dry ends.
A believer in lovingly tending to the internal imbalances causing hair troubles, FRIGG uses vegan formulas + natural beauty secrets to slow the effects of chronic stress. One of our absolute favorite small businesses in the wellness space, FRIGG is Black-owned, women-owned + named after the mythical Viking goddess of plant magic. Blending CBD, CBG, rosemary, cedarwood and other herbal oils, the Attuning Hair Potion is a multipurpose elixir. Gift it as a scalp treatment or deep conditioner — trust, she goes all ways.
Price: $45 
GIFTS FOR EMPOWERMENT
LIHA Quee Idia Candle
Embody queendom. 
Envisioned and brought to life by Black-owned LIHA beauty, the mythical Yoruba Queen Idia candle is floral, earthy and heady like soft African moss. It's a sustainable coconut wax candle with frankincense and geranium, finished with scents of lavender and hibiscus. During a deep meditation, light the Queen Idia candle. Find your inner queen by channeling the essence of her empowerment.
Price: $18 (3oz), $43 (10oz)
Shop now ☺
Burn it all and rise from the ashes. 
This year was rough. Economists predict in Spring, we'll emerge and enjoy a period of economic growth similar to the roaring 20s. Soon, it will be time to rise like the phoenix from the flame. With scents of coal, dry hay, juniper berry and palo santo, this candle is the start. A soft, smoky finish, the ash candle is a goodbye to the trials of 2020. Set your new year off right and gift the ash candle for cleansing and rebirth. 
Price: $32 
GIFTS FOR BOYFRIENDS
Smoke fine, edible gold cones. 
It's a luxury to smoke something special once in a while, and this 24-karat cone is definitely special. Shine® makes both premium gold cones and rolling papers with a blended hemp base. We're highlighting the cones, shaped so it's easy to pack the herb. Expertly engineered, our gold cones are designed to stay lit, burn smooth and fill an ashtray with gold ashes. There's nothing wrong with a fancy, bougie moment from time to time. Live the good life, give the good life. 
Price: $14 
Wild scents of rebellion.
The Cowboy Kush candle is grounding. It brings together suede + saffron flower, labdanum + cannabis leaf with notes of tonka, raspberry and patchouli swirling atop a rugged, alluring scent reminiscent of a burning campfire. The Cowboy Kush candle is part of the 420 Kush candle collection by Boy Smells, purveyors of highly unique fragrances. All Boy Smells candles are made with a coconut and beeswax blend, and yet, it's always something different. 
Price: $32 
 Give well.  
–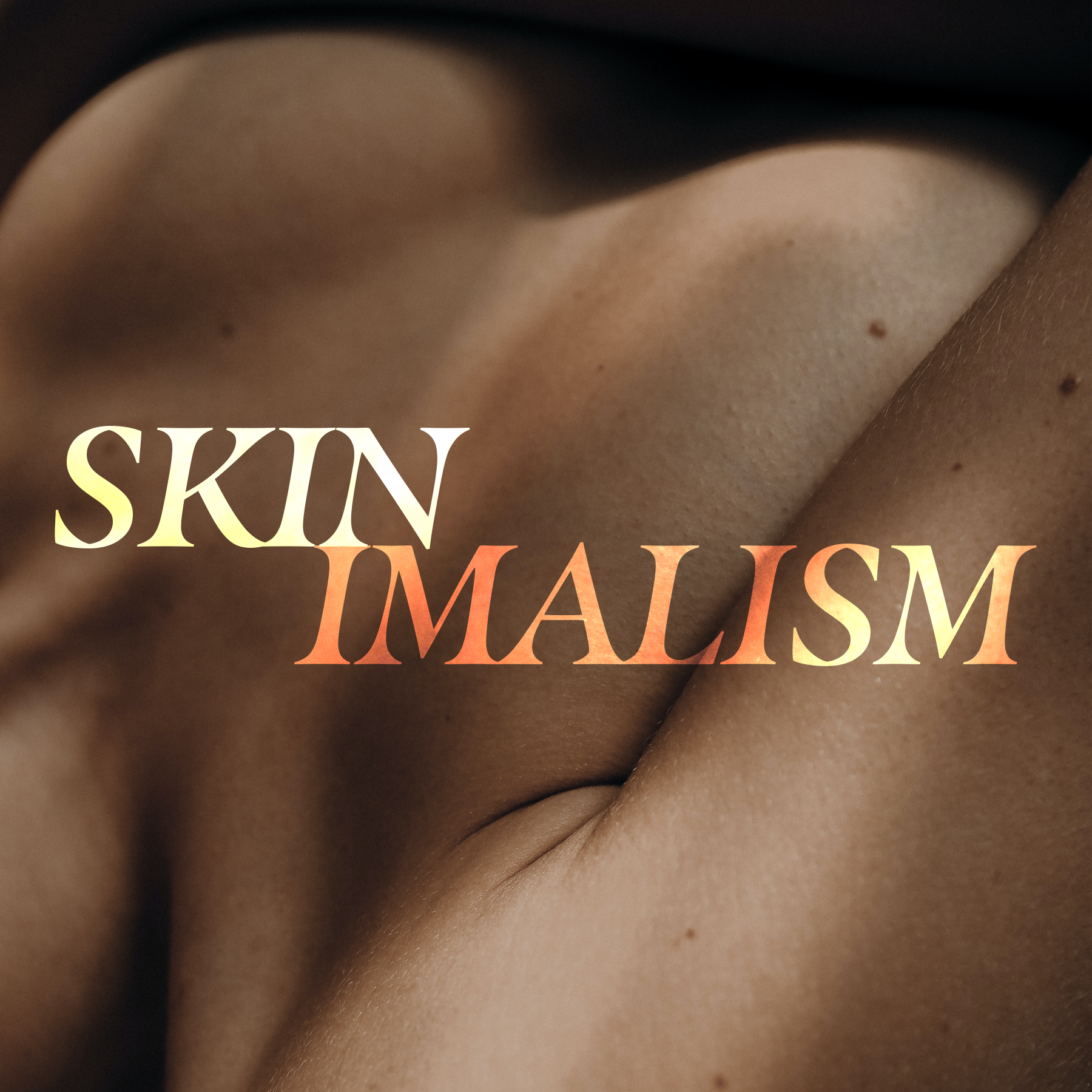 We're digging this skincare movement. It's called skinamalism and it's all about paring back your routine to the beautiful basics and feeling good about the skin you're in, flaws forward. We at T...
New in the shop Ello' — you beautiful resilient creature! Meet Liha Beauty's pure Gold Shea Butter, a gorgeously potent cream made by these two incredible women from across the pond. The UK-base...