10 WAYS TO USE A JADE GUA SHA STONE
STONE COLD GORGEOUS
If you haven't heard of the ancient Chinese practice of Gua Sha yet, we must ask: Have you been living under a rock? If yes, it probably wasn't this beautiful jade which has been crafted to perfection into a 4-in-1 massage tool that will revitalize your beauty and wellness journey.
Gua Sha is a powerful practice that can promote lymphatic drainage, improve circulation, sculpt tissue and relax muscle. Think snatched cheek-bones, reduced puffiness and an overall sense of "why didn't I start using this sooner?"
Gua sha is a natural, wellness ritual that involves kneading your skin with a massage tool to improve your circulation. This age-old Chinese healing technique has been known to offer many health benefits. 
In Gua Sha, you can use short or long strokes in a downward motion on the epidermis to stimulate microcirculation of the soft tissue, which increases blood flow. The aim is to awaken any stagnant energy or chi.
10 REASONS TO GUA SHA
Chronic Pain
Breastfeeding/ Breast massage, stimulating letdown and milk flow
Lymphatic drainage 
Migraine remedy 
TMJ relief 
Neck pain 
Foot massage
Sinus drainage 
Glowing skin, circulation 
Naturally smoothing crow's feet and a furrowed brow
Earth Harbor's Grade-A Jade tool is a 4-in-1 that can be used in facial, scalp, head, and body massage. 
Looking for a natural way to tame fine lines and reduce swelling in the face and body? It's time to try Gua Sha - we can almost guarantee it will transform any beauty routine. 
Founded by a toxicologist and herbalist, Earth Harbor is a carbon neutral, plastic-negative company proudly producing ethical and sustainable skincare. Ali Perry-Hatch conceived Earth Harbor with a mission: to create high-quality, ocean-friendly, plant-based self-care products that improve not only your skin and well-being but the world as well.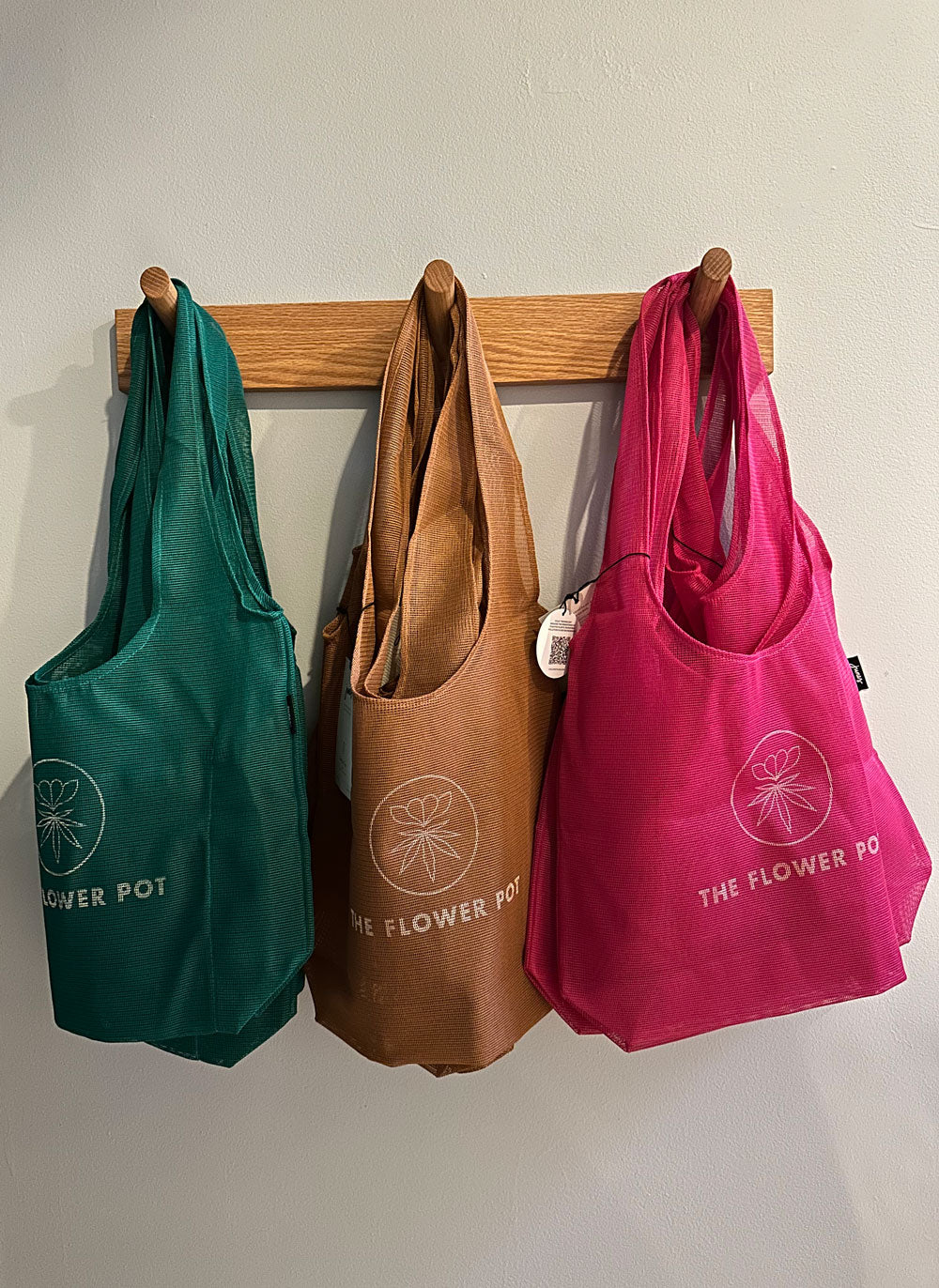 Strut our stuff. First up is a logo-embossed tote bag made from Bio-knit, a sustainable material woven from recycled plastic bottles (available in evergreen, terracotta, and beetroot) - perfect fo...