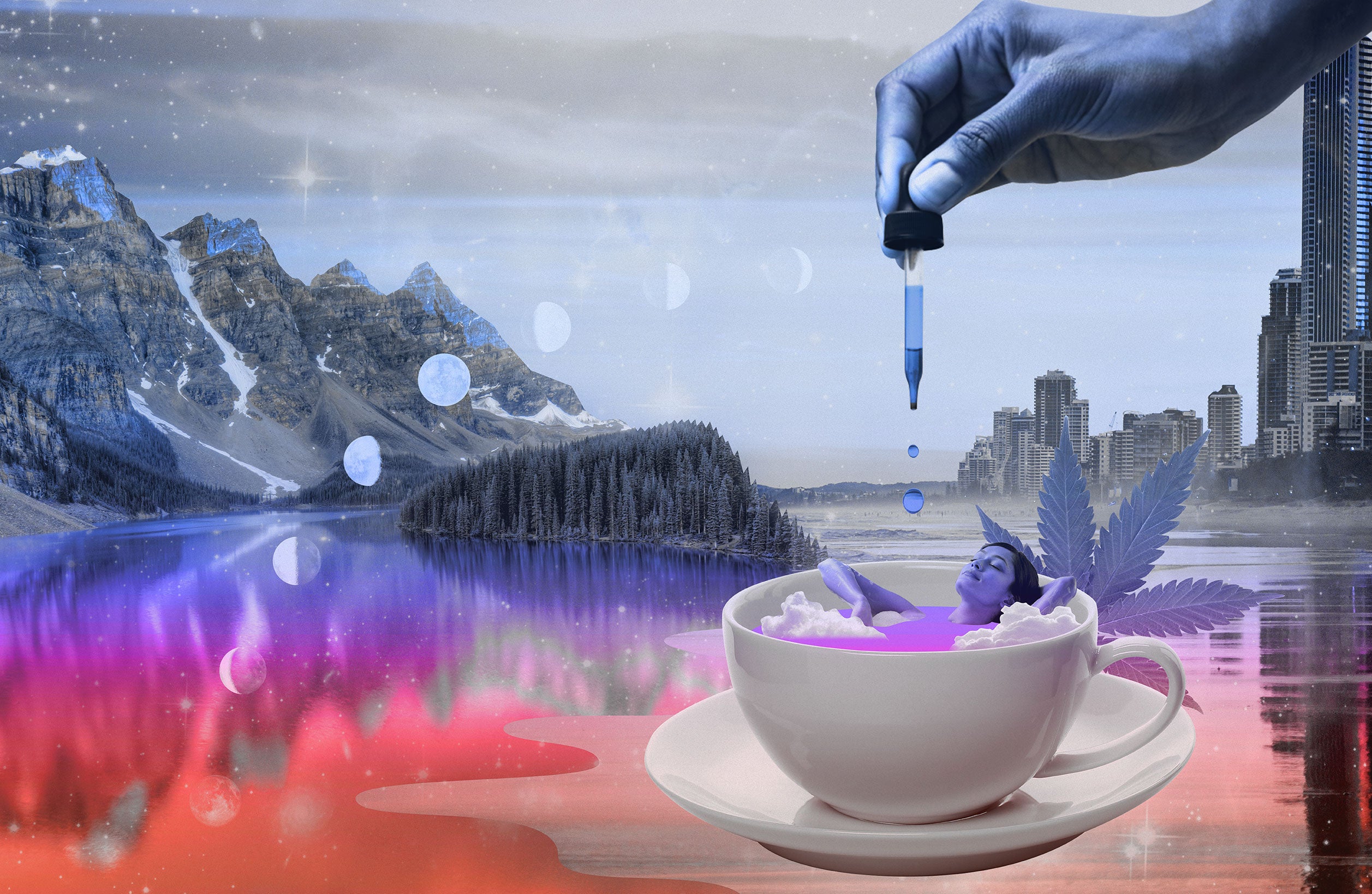 Bed Head
A heightened approach to sleep & sex.
October 10, 2019 6:30pm - 9:30pm 
Lunya HQ | Santa Monica, CA
One restores, one rejuvenates.
They both happen in the bedroom, in cycles ruled by the moon.
 Sleep and sex are elemental sources of health and pleasure. In theory, they are simple, delightful activities we all enjoy with ease, consistency and gentle lunar guidance. Why, then, are they sometimes so elusive and problematic? The bedroom is a sacred space, but what goes on there continues to mystify us nightly.
Living the Dream
The Flower Pot, a newly launched online destination for plant-based wellness products, is taking up the task of solving sex and sleep for the modern woman from a holistic perspective.  A longtime fixture in the world of cannabis and herbal wellness, founder Rebecca Kershberg is keen to build a community of experts and business leaders banding together to address women's' health issues.
Getting Into Bed
We are always searching for ways to nurture our reproductive health, live in harmony with our moon cycles and get the rest we need to keep our bodies operating at an optimal level. Our three-hour event will bring experts and products from our deep network in the cannabis and wellness worlds to explore and enhance the life-giving possibilities of menstrual comfort, mindblowing sex and sound sleep.
Bedfellows
Healers, influencers and other professionals from the world of wellness will be in attendance. Our audience will be full of womxn wellness enthusiasts ages 30-55. There will be plenty of opportunities to mix and mingle with some of the highest minds in the field, all artfully captured by professional photographers and videographers.  
The Space
Join us at Lunya HQ in Santa Monica (a.k.a. The Bedroom) for wine, small bites, herbal delights and higher learning around rest and reproduction. We'll also have a tea bar serving some of our favorite herbal elixirs to get everyone relaxed and in the mood.
Pillow Talk: A Sexy, Sleepy Panel Discussion
We've assembled a high-grade panel of experts to cover sex and sleep from all angles, including:
Nighttime rituals for improved sex and sleep

Screen time reduction and devices in the bedroom

PMS and other painful period problems

CBD and plant-based remedies for common sleep and sex concerns

How to manage your reproductive cycle with herbal remedies and lifestyle choices

Toys, lubes, sleepwear and other bedroom accoutrements.
Talking Bed Heads: Meet Our Panel
The Good Doctor | Dr. Nicole Egenberger of Reméde Naturopathics
The CBD Queen | Kimberly Dillon of Plant & Prosper
The Pleasure Principal / Kiana Reeves of Foria Wellness
The Toy Maker | Alexandra Fine of Dame Products
The Sexpert | Moshumi Ghose, Sex Therapist of Los Angeles Sex Therapy
Lovingly Guided By:
The Mindful Moderator / Camilla Sacre-Dallerup of Zenme
The Shop
Sample and shop for sexual and sleep wellness products and plant-based remedies. Vibes, toys, lubes and other sexytime things will be in the mix. Chat with the experts who created them before and after our panel discussion moderated by The Flower Pot founder Rebecca Kershberg. 
–
At The Flower Pot®, our mission is to create a safe and reliable space for you to explore + experiment with the benefits of botanical medicine. Follow us on Facebook, Twitter, Instagram, Pinterest, Youtube and LinkedIn.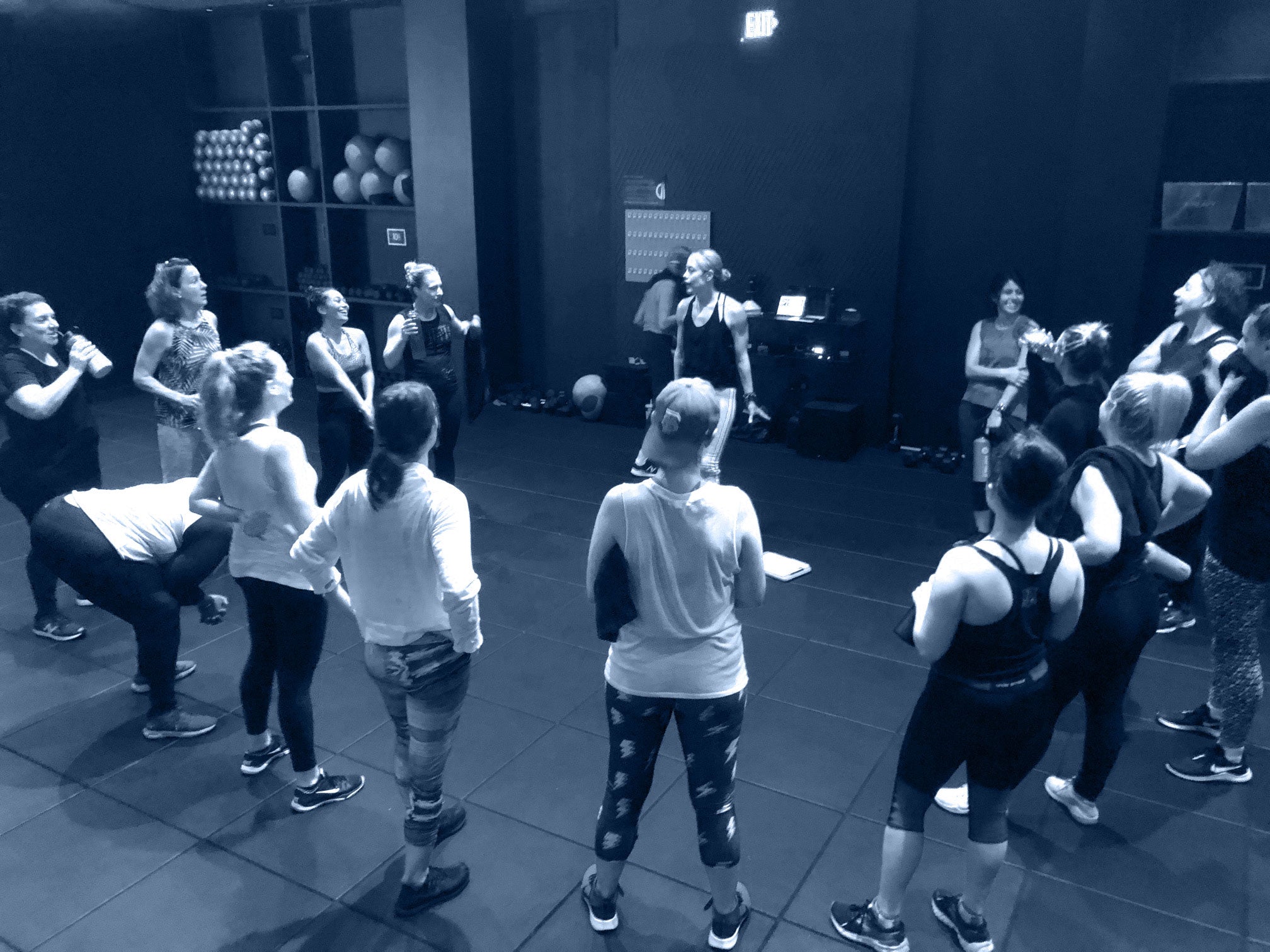 Inspired by our experience with Lacey Stone's boot camp, The Flower Pot selected a couple of products to nourish the flourish. If there's anything we've learned these past few weeks, it's how real ...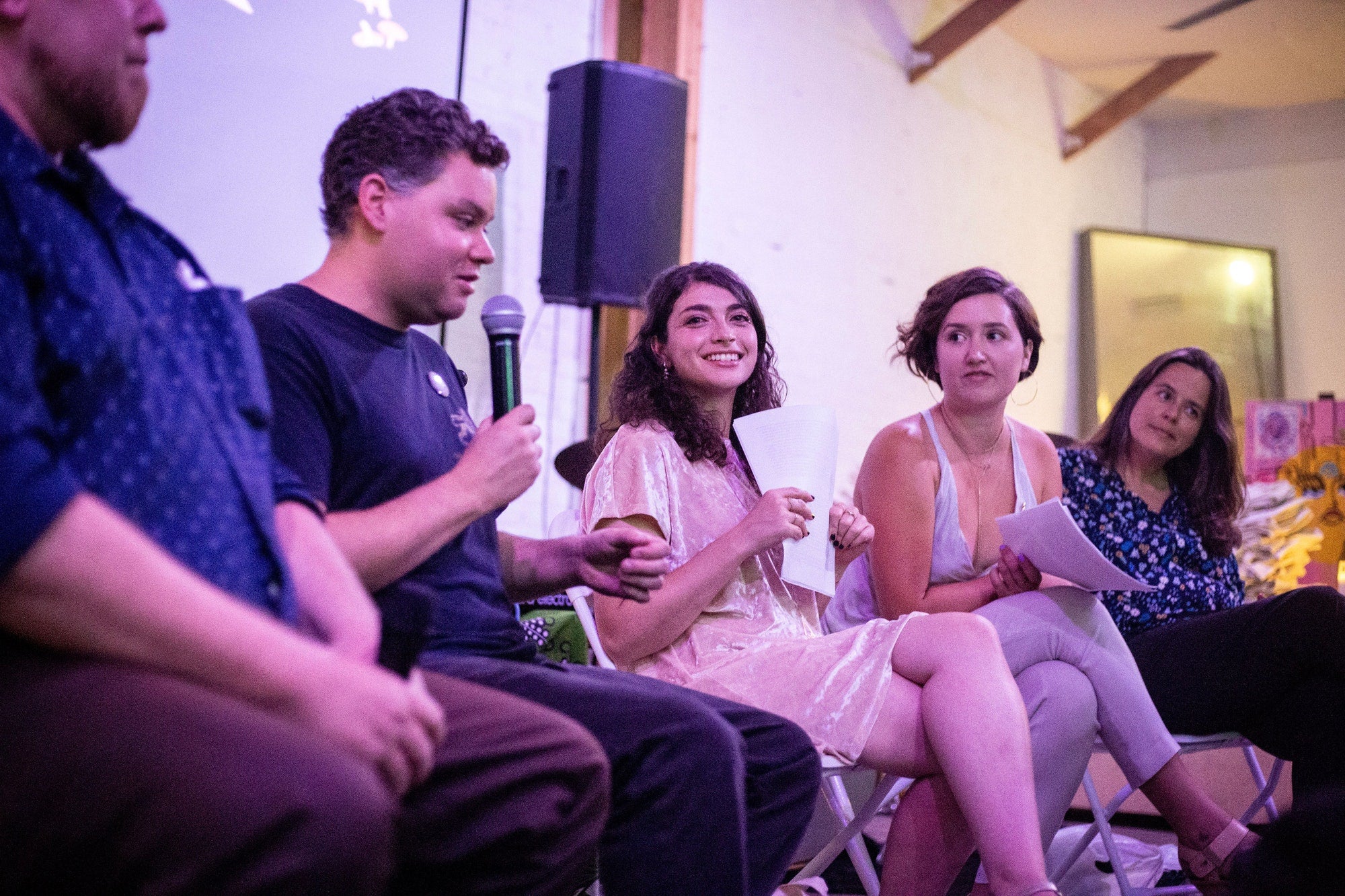 Double the depth, double the expansion.
Meet Double Blind. If you're craving fresh, unbiased perspectives on science and spirituality, look to Double Blind. As a biannual print magazine, Double Blind is on the frontlines of the movement...