Lizzy Jeff
healers highlighted interview no.3
RAP PRIESTESS | HOLISTIC CREATIVE + MEDICINE WOMAN | FOUNDER OF KUSH | @LIZZYJEFF 
LOS ANGELES, CA 
WHY TFP LOVES LIZZY:  Lizzy Jeff is a modern medicine woman. She channels the wisdom of her ancestry to connect others to herbal medicine in its many forms. Using her intuitive gifts and poetic prowess, Lizzy amplifies healing messages and makes spirit-focused community offerings more accessible. As a long-time cannabis advocate and unapologetic sexual expressionist, Lizzy brings a special kind of luscious, soul-centered artistry to her music, events, and outreach.
SEE RELATED: 6 REASONS TO SUPPORT WOMEN-LED BUSINESSES
Everyone has a folk healer in the family—the grandma with the onion chest rub, the uncle with the hot toddies. Have you picked up any healing traditions from your bloodline?
My grandmother was the most beautiful medicine woman. I didn't fully realize her power as a young child. Whenever I got sick, she'd have the most creative remedies for me. Rituals I still use to this day. I especially loved when she boiled eucalyptus to create a steam for me to open my lungs more. She also used the healing power of touch, I now know this energy practice as reiki. I'm so thankful for my grandmother and all the inspiration and wisdom she instilled in me. Her legacy and vision for ascension lives on through me and my artistry.
The digital life is a vibe killer in large doses. What do you do to disconnect?
I love setting the vibe for myself and getting lost in my own meditative zone. I'll light a beeswax candle, burn a little cinnamon, brew some herbal tea and journal, dance, stretch and just Be. I have no choice but to disconnect. I also love spending time with the Earth in nature, sunbathing topless and listening to the birds serenade my spirit. There's no space for technology when I'm that deep in my vibe.
What first step do you recommend to newbies who are just starting out on their wellness journeys?
Drink more water. Stay fluid and in your flow. Water and deep breathing are powerful tools that keep you hydrated and fully connected to your God force energy. Eat raw or juice organic veggies at least once weekly. Every morning, give yourself time to ground into your body. I highly recommend listening to my guided healing experience called "A Beautiful Meditation" available on all streaming platforms
Healing is all about community, and finding the people you trust. Who are your go-to gurus?
I'm surrounded by powerful healers, most of my friends are really tapped into their own powers and able to keep me elevated. I know reiki healers, yoga instructors, herbalists, plant-based chefs, activists and more powerful creatives that are shifting the paradigm. I'm lucky! It's like I attracted my reflections as friends.
As far as people on a public platform, I really enjoy the messages of @thetrapwitch @ashleyasatu @krystal_tantricyogi @divinedavana @sel.qet @queenofgreen @queenafua @zenandkush @kiarathevoice @sunrisethedivine @doseofdiosa @erykahbadu
KEEP READING: HEALERS HIGHLIGHTED: RESHMA PATEL
Out of all the lessons you've learned, what's the number one piece of business advice you would give anyone starting out?
Maintain integrity and always speak up for yourself. Stand firmly in your truths while treating others exactly how you love to be treated. Stay focused on your goals and recognize setbacks as necessary stepping stools for the next chapter of your greatness. Seek counsel from those that already have successful businesses. 
We think about everything in terms of plants. What's your spirit flower?
Music as medicine, what's your current or forever go-to album?
Lizzy Jeff- S.L.A.P.S (Spiritual Lyrical Affirmations for Prosperity & Success")
*DEALERS* CHOICE: Are there any projects you're working on, fun factoids about you or PSAs you'd like to share with our community?
I just released a powerful new digital book called Principles & Potions for Peace, Purpose & Prosperous Living. It's 375+ pages of inspiration, spiritual healing and stunning aesthetics. You can visit LizzyJeff.com for more sweet details on the book.
I'm also working on a beautiful album set to release on 8/8. This project will be infused with mind provoking lyrics, affirmations and sound healing frequencies, stay tuned! On YouTube, I've released a gorgeous visual for my song "Venus in Virgo". This one is created with the intention to activate your root chakra and unlock creative prosperity.
What's your favorite TFP product? How does it heal you or enhance your life?
I'm in love with all of the magical offerings. Created with intention and infused with love. The body care is what stands out most to me. 
Related: Self love kit, covering all of your sensual bases. 
MEET ALL OUR HIGHLIGHTED HEALERS
–
At The Flower Pot®, our mission is to create a safe and reliable space for you to explore + experiment with the benefits of botanical medicine. Follow us on Facebook, Twitter, Instagram, Pinterest, Youtube and LinkedIn.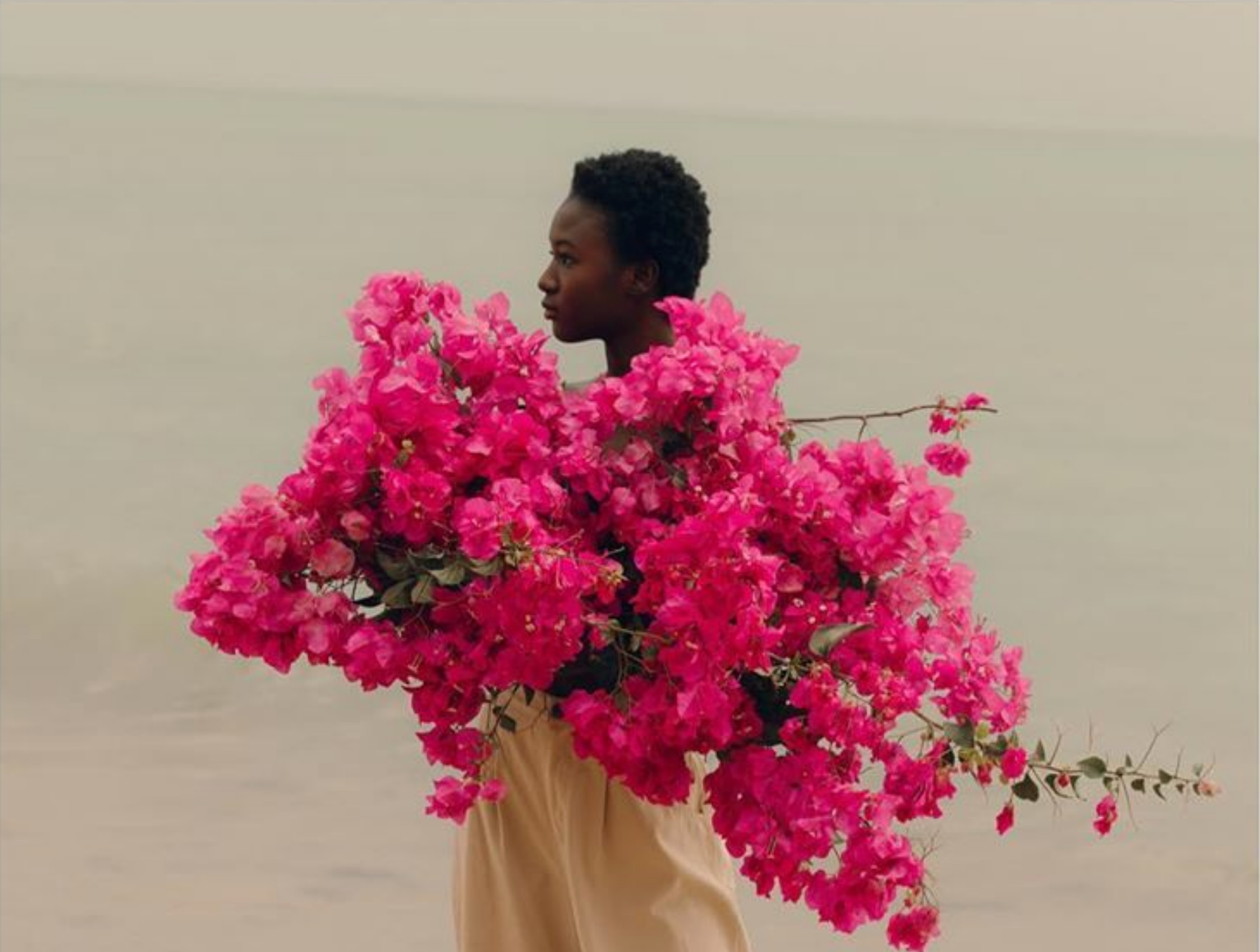 We believe in Black lives + Black healing. And we believe in the curative power of plants. That's why our founding mission of inclusivity and accessibility is more important now than ever. BLACK LI...