Reshma Patel
WHY TFP LOVES RESHMA:  Reshma Patel is a champion of women's health, combining holistic wisdom with Western medicine in Los Angeles. She earned degrees in biological + medical sciences, became a licensed physician's assistant, and spent more than 18 years in urgent care. Today, Reshma educates and empowers patients to identify the root of an issue, clear toxic body pollutants, and prioritize natural treatments. Channelling the energy of 'Ananda' meaning bliss, Reshma leads with a warm, welcoming bedside manner to help her heal and ground her patients. 
If you were stuck on a desert island, what medicinal plant would you hope to find while scavenging? 
Kava — for it's calming effects.
RELATED PRODUCT: AWAKEN AROUSAL OIL
Everyone has a folk healer in the family—the grandma with the onion chest rub, the uncle with the hot toddies. Have you picked up any healing traditions from your bloodline? 
My uncle has an herb at home for every ailment.
We think about everything in terms of plants. What's your spirit flower? 
Lily.
The digital life is a vibe killer in large doses. What do you do to disconnect? 
Yoga, breathwork, meditation, gym.
What first step do you recommend to newbies who are just starting out on their wellness journeys? 
Start with lifestyle first! 
Nutrition: eat well 
Sleep: gives your body time to heal
Morning routine: journaling, grounding, meditating 
Movement: yoga, breathwork, walking, gym
Healing is all about community, and finding the people you trust. Who are your go-to gurus? 
My shaman, my breathwork coach, and other wellness practitioners.
Out of all the lessons you've learned, what's the number one piece of business advice you would give anyone starting out? 
Try every idea — some will fail. See what sticks! You will learn either way! 
What's you favorite TFP product? How does it heal you or enhance your life? 
Music as medicine, what's your current or forever go-to album? 
Bonobo.
BONUS: WHY WE LOVE TURMERIC-INFUSED TOPICALS
*DEALERS* CHOICE: Are there any projects you're working on, fun factoids about you or PSAs you'd like to share with our community? 
The goal is to get integrative medicine into urgent care facilities, so more patients would have access to holistic care that would be reimbursed by insurance.
I'd like other wellness practitioners to create a a wellness center that incorporates all arms of healing (rihki, energy healing, breathwork, yoga, acupuncture, IV's, injections, clean food, juices, infrared sauna).
KEEP READING: HEALERS HIGHLIGHTED: JESS LIZAMA
–
At The Flower Pot®, our mission is to create a safe and reliable space for you to explore + experiment with the benefits of botanical medicine. Follow us on Facebook, Twitter, Instagram, Pinterest, Youtube and LinkedIn.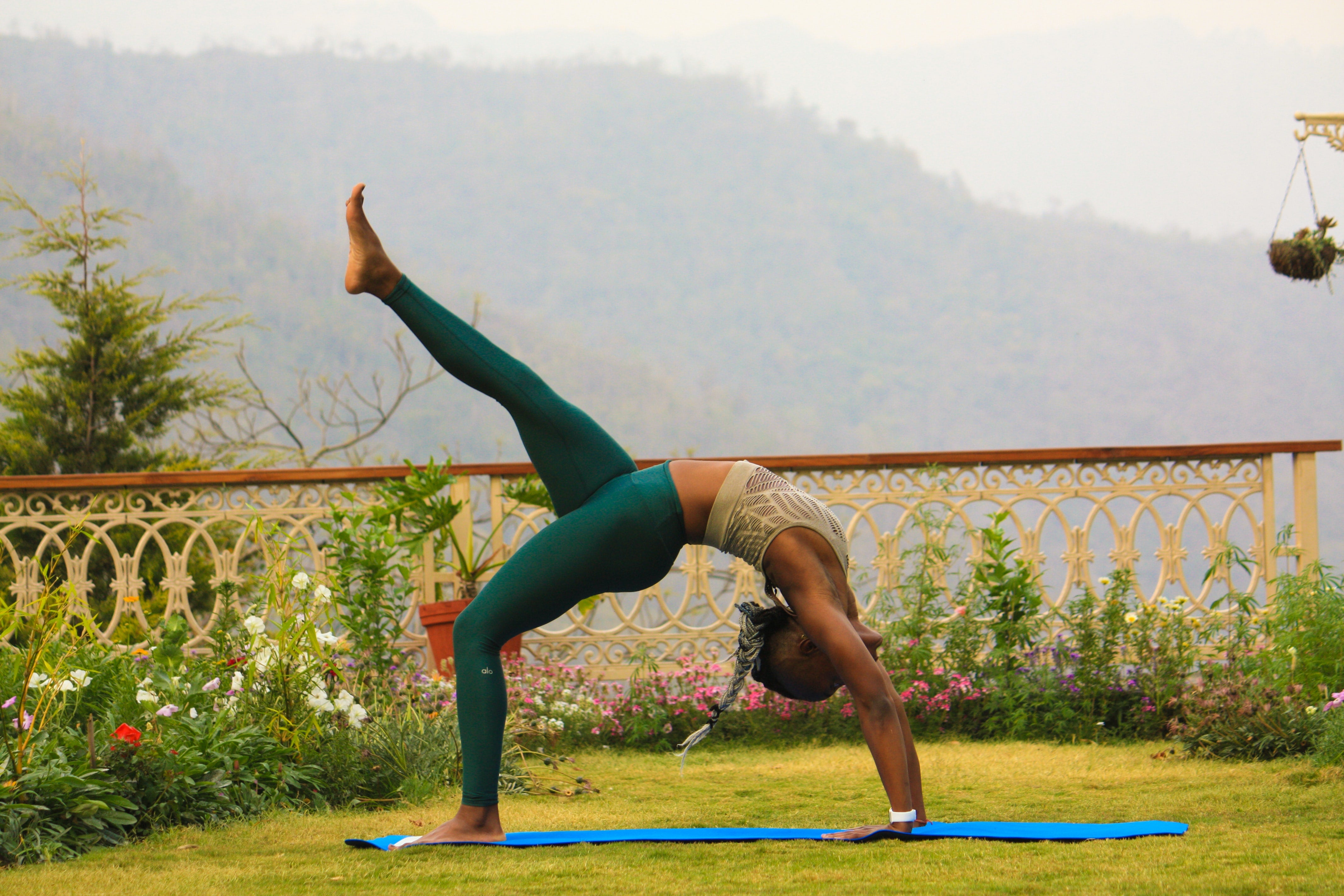 4 Black Athletes Championing CBD
Each sporting league has different rules and perceptions of CBD, though consumption remains mostly outlawed for actively professional players.   That's why it's more common for former professional ...