Introducing: Meet Your Makers
Introducing — 𝗠𝗲𝗲𝘁 𝗬𝗼𝘂𝗿 𝗠𝗮𝗸𝗲𝗿𝘀 — our upcoming video series where we introduce you to the incredibly talented humans who make the products we carry. Our makers have a shared mission to change the landscape of modern care. It's our true pleasure to share the stories of friends, collaborators and cherished members of the Flower Pot family. First full episode, coming soon featuring Mary Connelly of Mary's Jane Beauty! Filming + editing + production by the endlessly creative talent Brooke E. Burgstahler. 
–
At The Flower Pot®, our mission is to create a safe and reliable space for you to explore + experiment with the benefits of botanical medicine. Follow us on Facebook, Twitter, Instagram, Pinterest, Youtube and LinkedIn.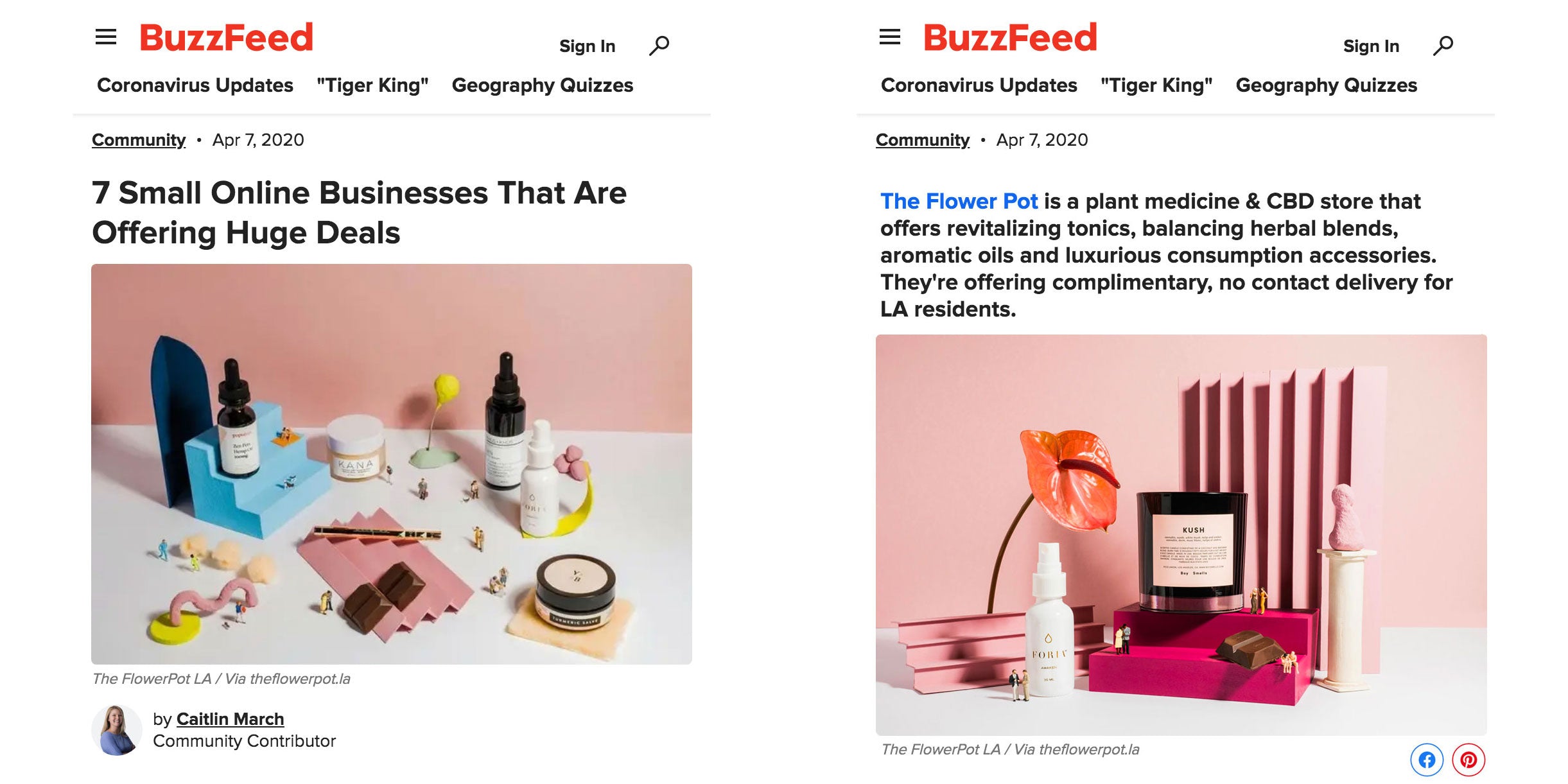 At 9 am this morning, we received an unexpected text — TFP is featured in BuzzFeed!We're delighted to discover that our small, women-led business was chosen by the community, alongside some other i...