TFP Joins Ayara Thai to Create a Cultural Cannabis Experience
On the first Friday of February, Vanda Asapahu invited dozens of guests to experience the cultural energy of a Thai night market. Serving on the street in front of her family-owned restaurant Ayara Thai, Vanda's opening pop-up featured a very special dish: elevated Thai boat noodles.
Vanda prepared the flavor-rich herbal soup beside her father Chef Andy, dishing out brim-filled bowls at sunset on February 7. Ayara Thai, honored with coveted Michelin Bib Gourmand status, is known for bringing truly authentic Thai cuisine to modern Los Angeles.
Infused Thai boat noodles are comprised of plant medicines like cinnamon, cardamom, American ginseng, clove and so much more. In support of both culture and cannabis, The Flower Pot joined in to facilitate sourcing, education, and community engagement.
"Boat Noodle is a comfort food," Vanda said. "It's equivalent to a hug, and my parents saying 'I love you' without having to say it."
Ancient tales dating back to the 17th-century talk of marijuana, or "kancha," in Thai boat noodle soup. Stories recount the scent of cannabis as merchants served the potent noodle soup on the bridges and banks of Bangkok's canals, which have since been dried and drained. The dish is now served in street shops.
"I once had the pleasure of tasting an elevated Boat Noodle in a dimly lit side street in the outskirts of Bangkok," Vanda said. "Our pop-up is a blend of what I remembered from that experience, and from everything I love in a delicious bowl of Boat Noodle Soup."
As the purveyor of the evening's flower, The Flower Pot spearheaded sourcing — testing dosage and making thoughtful selections to cultivate a space for safe exploration and experimentation. Rebecca Kershberg, founder and CEO, was proud to represent herbal medicine and partner with the legitimate, locally-beloved restaurant.
"Food and cannabis intersect so beautifully," Kershberg said. "[The event] sends a message that there's more behind the plant. It has healing properties, like within this recipe, that have been used for centuries."
The noodle broth's infusion featured two tigers indica — a flower known to evoke euphoria and relaxation — provided by Pure Beauty, an LA-based brand led by CEO Imelda Walavalkar.
The main dish was paired with Vanda's homemade chili oil, a family recipe blended with The Flower Pot's hemp-infused olive oil from Potli, a women-owned company formulating for a modern, CBD-enhanced kitchen pantry.
"[The dish] has a lot of warm spices, and it's perfect for this cold night," said Annie Simon, a food writer who blogs as Girl With A Fork. Though she regularly eats Thai food and dabbles with edibles, Annie said it was the first time she had cannabis-infused food at a restaurant.

"I like that it has so many different components — the rinds, the noodles. The greens add a nice freshness," she added. "There's so much going on, and each bite is different."
As the first Southeast nation to legalize medical marijuana use last year, Thailand is experiencing a perspective shift. Vanda believes the movement may result in more cannabis-infused food, including the kancha boat noodle.
The Asapahu family hopes to expand familiarity with Thai culture, introducing dishes beyond the popular go-to's like Pad Thai, peanut sauce, and coconut curries. The restaurant will continue the cultural momentum with its monthly First Friday events.
"I've always loved the vibe of street food and night markets in Thailand," Asapahu said. "Our goal is to expose our community to a wider scope of Thai flavors and experiences, in hope to bring us all closer together."
We commissioned this piece from Ashley Carucci Lombardo.
Ashley Carucci Lombardo is a freelance storyteller and creative strategist based in Los Angeles, CA. She has explored different styles of writing for more than a decade, but she always returns to investigative, narrative features. 
She earned a degree in journalism with a minor focus in cultural anthropology at the University of Florida, where she studied gender, sexuality and identity. Ashley works as a documentary and portrait photographer in the cannabis space, highlighting women's narratives. In her spare time, she loves seeing live jazz and funk music.
–
At The Flower Pot®, our mission is to create a safe and reliable space for you to explore + experiment with the benefits of botanical medicine. Follow us on Facebook, Twitter, Instagram, Pinterest, Youtube and LinkedIn.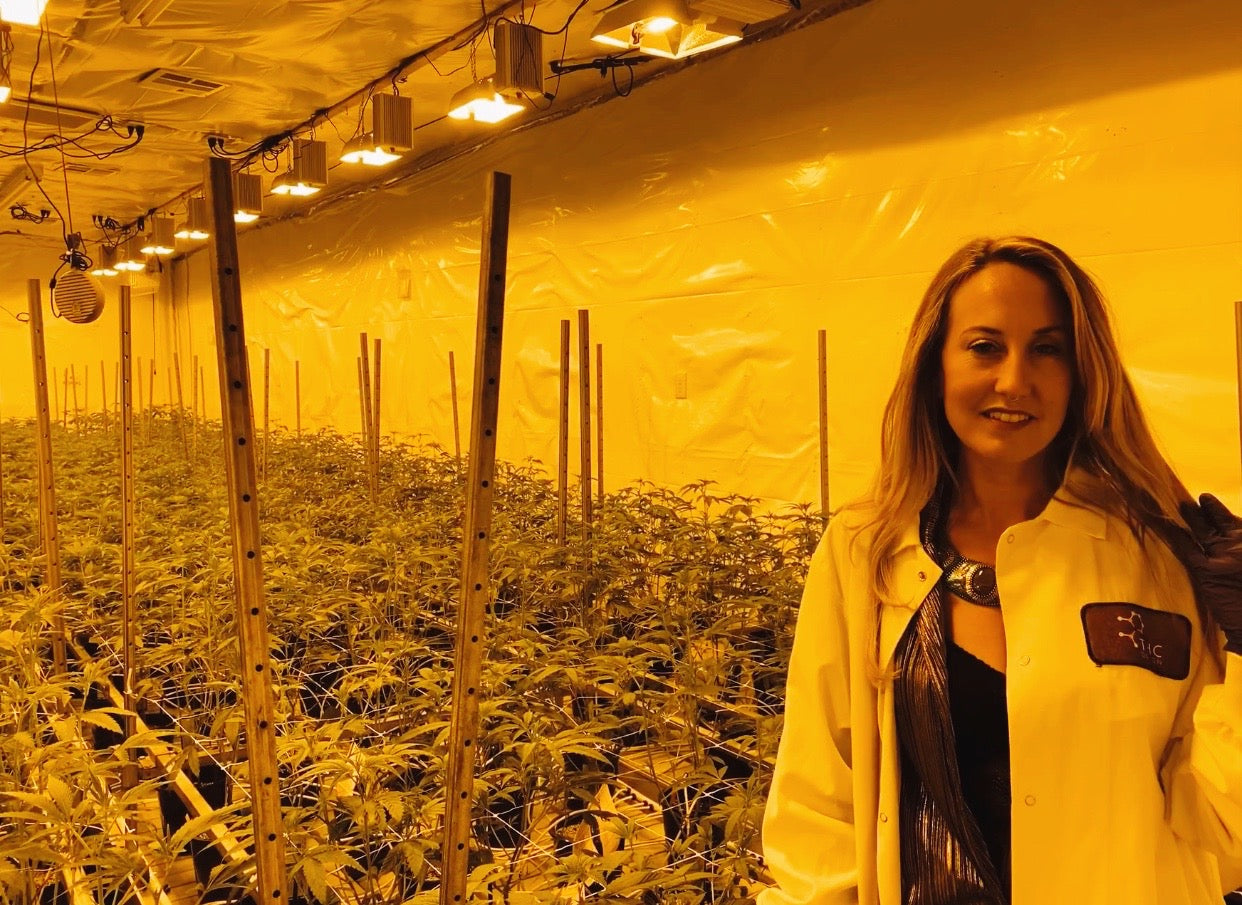 Sometimes you have to slip lab booties over heels, it's the *nature* of the business after all. On our recent field trip to THC DESIGN grow (ahem! female founder), The Flower Pot had the opportuni...
Digestive detoxification + immune support, with this small but mighty morning shot.⁠ INGREDIENTS⁠ ✽ 1 tbsp Potli Apple Cider Vinegar⁠ (proudly stocked by TFP)⁠ ✽ 2 tbsp water⁠ ✽ Pinch of cayenne o...