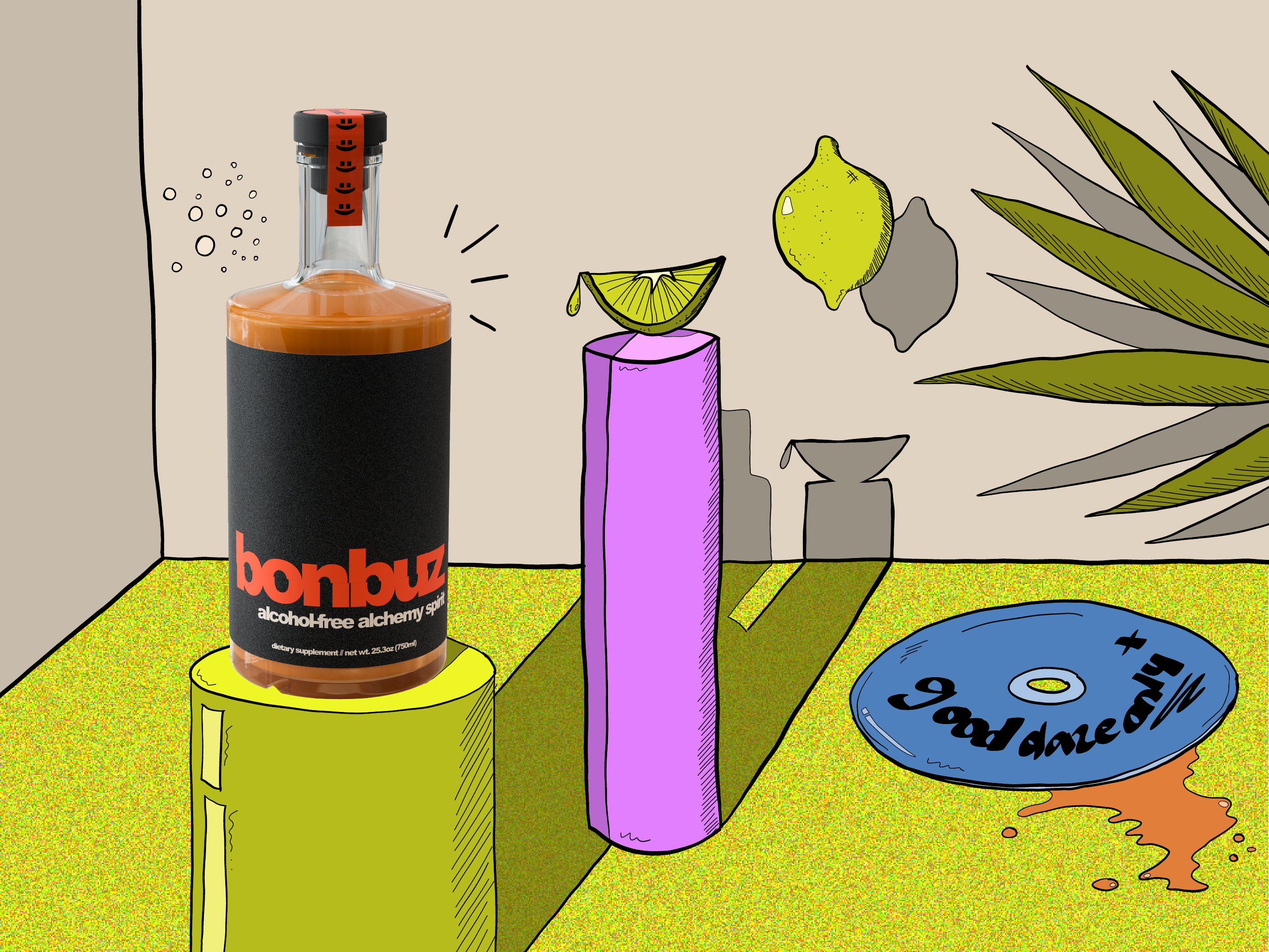 bonbuz: the social, non-toxic plant alchemy spirit
bonbuz is a new kind of social spirit — an absolutely alcohol-free spirit for feelin' good. It's even in the name: bonbuz comes from a combination of "bonne," the French word for good, and buz meaning "high."
Founder Fay Behbehani created bonbuz for people who don't want to compromise having a cocktail at the expense of their health. As an alternative liquor made with potent plant alchemy, bonbuz never leaves you with the neurotoxic effects of ethanol infusions.
"We deliver the natural power of adaptogens, nootropics and amino acids for people to be able to connect more deeply, more lucidly," Fay told The Flower Pot by phone, "... without ever having to experience the high price of a hangover." 
The birth of bonbuz 
Two years ago, Fay attended a meditation retreat in Grass Valley, California. The retreat involved intention setting work for 2019. 
One of her primary intentions was to stop drinking. 
"I started drinking at 17," she said. "I grew up in Spain and that's when we started going out. I went through ups, downs, in-betweens… it was a lot of fun in the beginning."
After years of indulging in alcohol, it had led her to a "dark and gloomy path" marred by heavy hangovers. She experienced post-intoxication anxiety combined with self-deprecation that teetered on depression. 
"Towards the end of my drinking career, I started to realize the really intense mental and physical effects that alcohol was having on my body and my mind and my brain health specifically," Fay said. 
At the time, the only other options were a sugary mocktail or soda water. Not anymore.
bonbuz is about questioning the drink status quo and creating options for people to participate without consuming alcohol. Fay started to think about how to manipulate traditional agents to really leverage the power of plants and natural supplements to give us a better high.
"I tweaked the recipe of my life," she said. "I removed alcohol and everything changed for me."
What's in bonbuz + how to enjoy it
For bonbuz, the concept itself is about challenging societal constructs of how the world socializes. The bonbuz formula brings together ingredients that have an uplifting and stimulating effect, as it's made to be consumed in a social setting where people are looking to engage and connect with others. 
When formulating bonbuz, Fay asked herself:  "What do I want people to feel? What do I want people to taste?"
Here's a quick guide to some of the plant magic in bonbuz: 
Nootropics -
different supplements and compounds that help with brain health + cognitive functions like memory and decision making. Nootropics assist with the executive function in the prefrontal cortex of the brain. 
Adaptogens
- different herbs that bring you to a feeling of balance. 
Adaptogens help with stress and bring the body back to its baseline. 
Green tea
- mild caffeine with an instant effect, also known to reduce inflammation. It contains natural antioxidants.
5-HTP
- assists with the release of serotonin, the feel-good chemical produced in your brain. It's also scientifically proven to help with alcohol withdrawal.
L-tyrosine
- an amino acid, which is a protein building block. It's associated with alertness to help the drinker focus and be present enough to connect in a deeper way.
Known affectionately by the team as mama bonbuz, Fay said each bev should be made with a 2-ounce pour. Like any good cocktail, bonbuz is potent. It offers a citrusy, herbal flavor with bitter, earthy notes. 
Ingredients include, but aren't limited to: rhodiola, rosea root, ginger root, lemongrass, lime, rosemary and Chinese five spice for a kick.  
Whether you enjoy bonbuz in the "buz and tonic" or "old but make it fashion," it's able to be consumed at any point — in a morning mimosa or on a Monday night when you're out with a client or friend, but still want a well-crafted cocktail. 
"It's satisfyingly bitter. When you're mixing it, it doesn't get lost," Fay said. "It packs a punch." 
REJUVENATE WITH WELLNESS GIFTS
Redefining drinking culture
Alcohol has been around for a long time. Though it was created to be consumed ceremonially and in small quantities, widespread abuse and addiction to alcohol define the drinking culture today. 
Alcohol releases inhibitions, but it shuts off regions in the brain. Sometimes, it's so sedating that certain parts of the brain are no longer functioning.  
"Very quickly, with one more drink or one more sip," Fay said, "you're gone,"
Cue the blackouts and bad decisions. 
"Many people are looking for better, more inspiring drink options that don't compromise your mental and physical health," Fay said.
"bonbuz was created to revolutionize drinking culture and how we socially ritualize, because what we're doing isn't necessarily working," she added.
There are limitless possibilities to interact with bonbuz. Cocktails aside, it can even be added to a morning juice before a trip to the park or a day of Zoom meetings. 
The boxes are 100% recycled material, and the vegan plant-derived ingredients in bonbuz are locally sourced in Los Angeles whenever possible. 
"With the legalization of cannabis, we've really tried to create something that pairs really well," Fay remarked. "Why can't [plant medicines] be infused in our everyday lives, as part of our diet?" 
The official launch date will be announced this season.
–
At The Flower Pot®, our mission is to create a safe and reliable space for you to explore + experiment with the benefits of botanical medicine. Follow us on Facebook, Twitter, Instagram, Pinterest, Youtube and LinkedIn.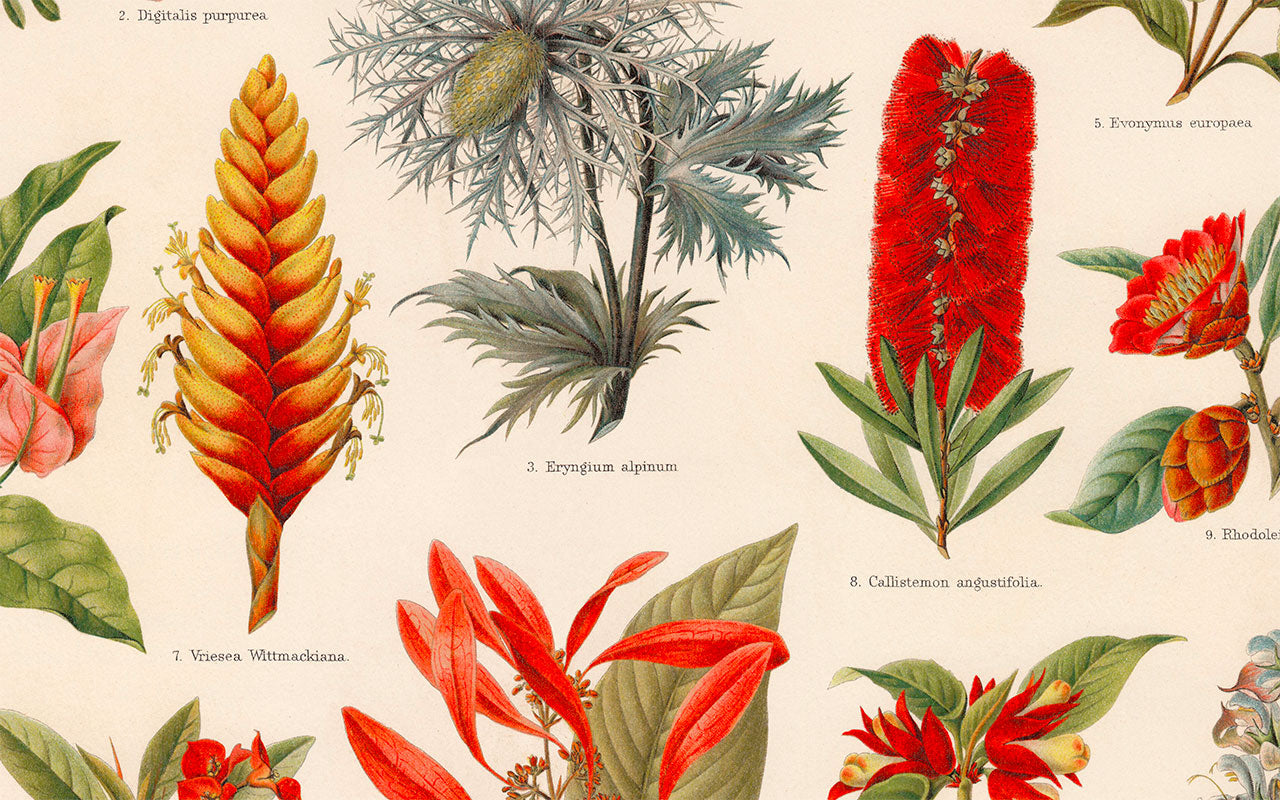 Since the dawn of recorded history, herbs and fungi have been used as medicine for a variety of ailments. Medicinal herbs can work wonders on the mind, drawing from indigenous cultures and knowledg...
Why We Love Turmeric-Infused Topicals
It's not a carrot, even though it reveals a dark golden flesh when peeled. It's not a potato, but it has a rough, spud-like skin. And though it's a close relative, it's not quite ginger either. Tur...