Dr. Carlie Bell-Biggins
healers highlighted interview no. 8
Dr. Carlie Bell-Biggins | Naturopathic Physician
Monaco Natural Health | @drcarlie
WHY TFP LOVES DR. CARLIE BELL-BIGGINS:  Dr. Carlie Bell-Biggins is a naturopathic physician with expertise in holistic, complementary + alternative medicine. A cannabis expert who works closely with the healing properties of the plant, she uses nature's medicine to help people feel better. Dr. Carlie provides dietary, lifestyle and supplemental support through coaching at Monaco Natural Health Solutions, while operating The Monaco Dispensary — a women-owned CBD portal. Dr. Carlie has roots throughout the nation after spending time learning and practicing in Ohio, Texas and Arizona.
MEET ALL OUR HIGHLIGHTED HEALERS
If you were stuck on a desert island, what medicinal plant would you hope to find while scavenging? 
Aloe vera. Aloe gel is very soothing to sun exposed skin. If I'm stuck on a desert island, I'll be getting more than my fair share of sun rays and radiation. Aloe is natures gentle skin moisturizer and healer. Aloe also increases blood flow to the skin and reduces harmful bacteria. By naturally increasing collagen production, Aloe will help my skin maintain its elasticity and decrease the appearance of fine lines and wrinkles. This way, when I'm found, I'll look just as great as the day I arrived on my desert island.
Everyone has a folk healer in the family—the grandma with the onion chest rub, the uncle with the hot toddies. Have you picked up any healing traditions from your bloodline? 
My aunt Patricia would always make my sister and I take a teaspoon of castor oil to 'keep us healthy and clean on the inside' when we would visit her in Ohio for our summer vacation. The use of castor oil as a traditional medicine dates back to the Ebers Papyrs from ancient Egypt. Here it was documented as a laxative circa 1550 BC. Since then castor oil has been found to have several other medicinal uses in traditional medicine including labor induction and castor oil packs applied to the abdomen to alleviate painful periods. Castor oil is also great for wound healing, skin moisturizing, inflammation, pain, as well as treating fungus and dandruff. When Aunty would give us our weekly dose of castor oil as kids, we hated it because the taste is far from yummy. As an adult and natural healer, I appreciate her efforts to care for us in a natural way.
We think about everything in terms of plants. What's your spirit flower? 
Valeriana officinalis is well known for its medicinal roots, however the flowers are beautiful and smell amazing. Valerian flowers form in clusters of creamy pink to purple blooms that create a sense of calm when their scent is inhaled. Similarly, the root is a calming herb, ideal for treating muscle tension, menstrual and abdominal cramps, anxiety, insomnia, and depression. I identify with the soothing and nurturing characteristics of valerian flower and root.
[🌿 browse Valerian Root remedies]
The digital life is a vibe killer in large doses. What do you do to disconnect? 
Social media is hard to escape with an online business, but disconnecting is a must for my mental health and peace of mind. To renew and recharge, I spend time outdoors either walking around the neighborhood or swimming in the pool. I'm also an avid scuba diver. Diving is the ultimate way to disconnect from it all. I've enjoyed diving in several Caribbean locations including the Bahamas, Aruba, Belize, Cozumel, Costa Rica, Dominican Republic, and Roatan. I've also had diving trips to Florida, including Key West and Miami. My short list of future dive locations include Fiji, the Philippines, Maldives, and Thailand.
What first step do you recommend to newbies who are just starting out on their wellness journeys? 
Everyone's wellness journey is a unique and individual experience. Do not compare your path to another's. Keep trusted mentors around who have experience in the areas of wellness you are most interested in. Never stop learning! Stay abreast with all the new research and wellness modalities that are introduced to the world each year. Remain authentic to your story and your why. This will keep you grounded and set you apart from others in the wellness community. It will also be your only path to true happiness and success.
Healing is all about community, and finding the people you trust. Who are your go-to gurus? 
I must admit that my current go-to gurus are more about business than healing. My business mentor and brand strategist are my greatest confidants at this time. They are helping me to build a business focused on healing the community.
Out of all the lessons you've learned, what's the number one piece of business advice you would give anyone starting out? 
Find and secure a business mentor or coach that has been successful in business. Along with that mentor, create a board of advisors that you trust and discuss your business plans and concerns with them monthly or quarterly.
 [meet one of our business mentors]
What's you favorite TFP product? How does it heal you or enhance your life? 
My favorite TFP product is the Homestead Apothecary Smudge Bundles. The cleansing power of sage and the protective energy of cedar creates a positive and pure energy in the home. The pleasant and calming smell makes for the perfect aroma therapy scent throughout your sacred space.
[browse other mood setting home goods]
Music as medicine, what's your current or forever go-to album? 
The Koln Concert by pianist Keith Jarrett is my forever go-to album. Jarrett plays with deep emotion throughout the concert and takes the listener on a roller coaster ride of creative musical genius. Recorded in January of 1975, before I was born, the concert is a recording of solo piano improvisations performed by Jarrett at the Opera House in Cologne. With over 3.5 million in sales, the Koln Concert became the best-selling piano album and the best-selling solo album in jazz history. Everyone should have this album in their music collection.
*DEALERS* CHOICE: Are there any projects you're working on, fun factoids about you or PSAs you'd like to share with our community? 
My Monaco Certified Holistic Health Coaching Course is going to reach new heights this year. I just finished my first cohort in December with a group of enthusiastic and passionate students. The eight week course covers everything from basic anatomy and physiology to herbal supplements and coaching strategies. The primary goal is to learn how to approach a coaching client's goals holistically and effectively. Our weekly live coaching meetings were a lot of fun and now we all keep in touch via the Monaco Health Coach Group page on Facebook. I'm looking forward to the next group of future Holistic Health Coaches' journey to becoming wellness practitioners in their own right.
–
At The Flower Pot®, our mission is to create a safe and reliable space for you to explore + experiment with the benefits of botanical medicine. Follow us on Facebook, Twitter, Instagram, Pinterest, Youtube and LinkedIn.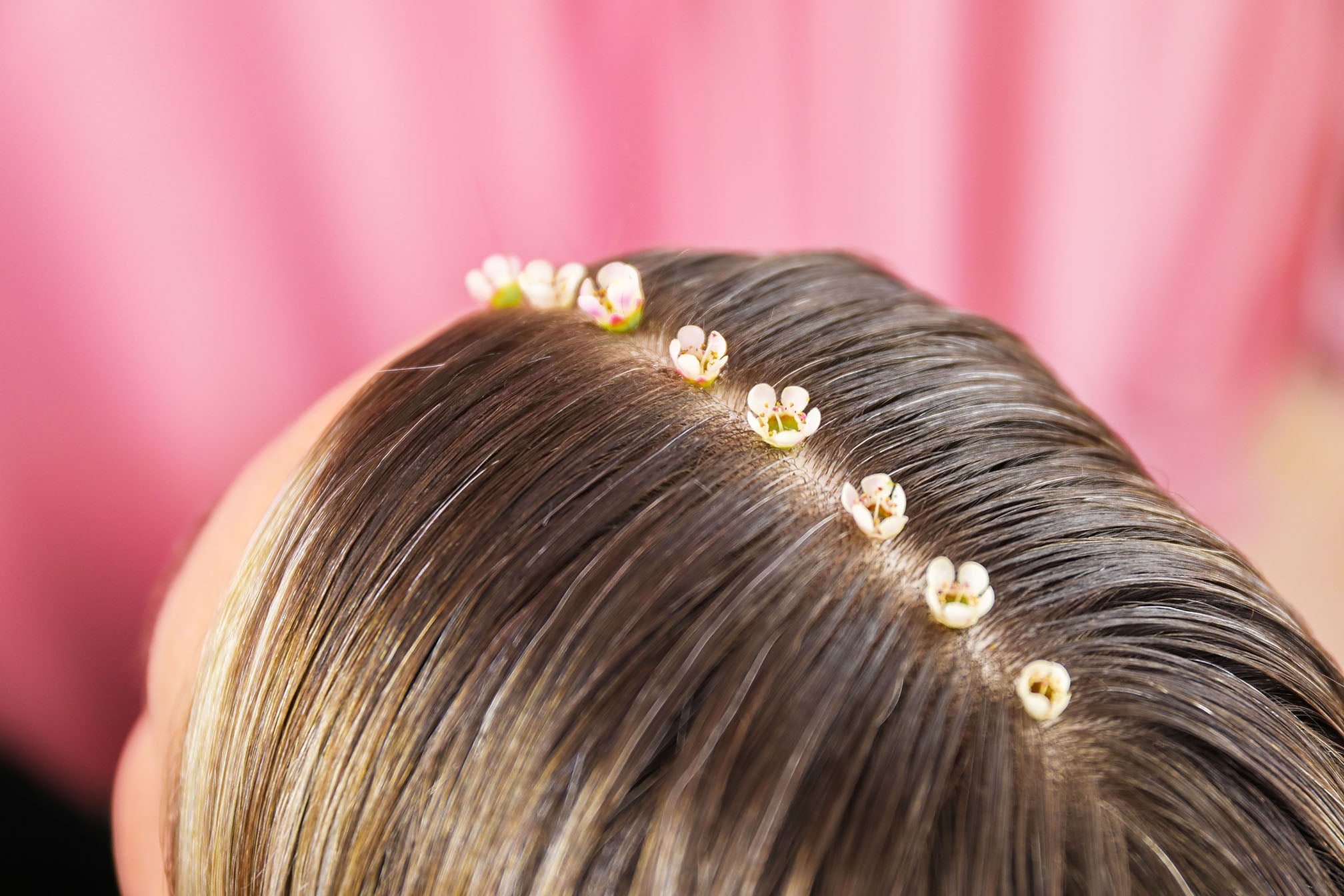 In this month of renewal, why not give your hair a bit of love, too?Sure, we might not be going out much (ever!), so your tresses might be seeing a little less styling than usual, but that makes t...