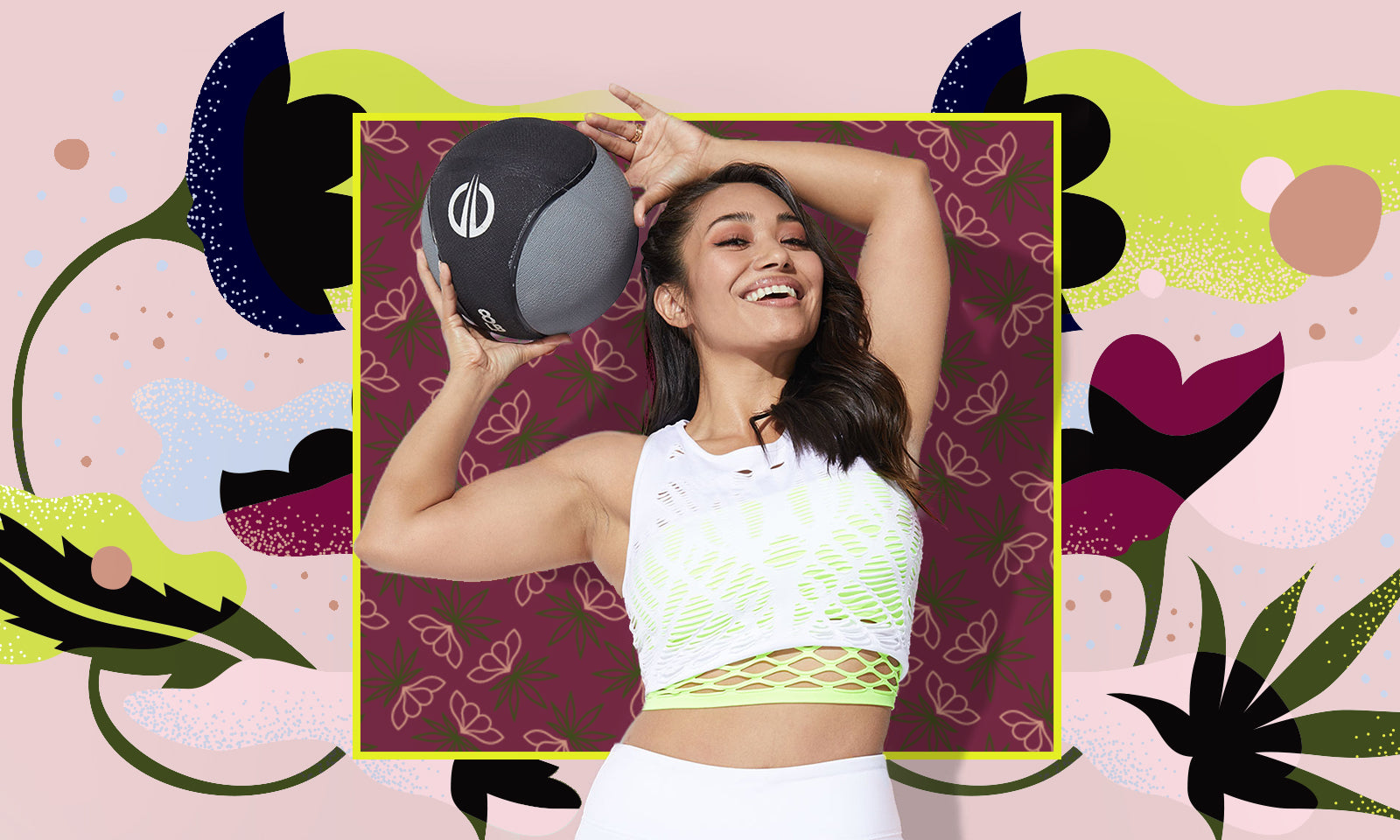 JESS LIZAMA
healers highlighted interview no.2
WHY TFP LOVES JESS:  A beauty guru influenced by her lush island roots, Jess Lizama glows from the inside. She's an educator, mother, and kind-hearted guide to all things wellness. Jess lives authentically, providing others with a positive + proactive path to feeling good. She's a personal trainer and head coach at Lacey Stone Fitness, infusing her work with bright energy, the strength from her past experiences, and a genuine desire to show up for others. Each week, Jess hosts Flower Pot Fridays, a self-guided InstagramTV series on everyday beauty routines and tips for natural healing.
MEET ALL OUR HIGHLIGHTED HEALERS
SEE RELATED: 6 REASONS TO SUPPORT SMALL WOMEN-LED BUSINESSES
If you were stuck on a desert island, what medicinal plant would you hope to find while scavenging? 
Echinacea to keep me healthy forever, garlic on everything forever, cannabis flower to keep me creative and calm forever, and mushrooms to free my mind... forever *said in my best Friday voice to Craig* 
Everyone has a folk healer in the family—the grandma with the onion chest rub, the uncle with the hot toddies. Have you picked up any healing traditions from your bloodline? 
My mom was born and raised in Saipan and an old wive's tale is that Vicks and coconut oil are two of the world's greatest healers. I mean, she'd rub Vicks vapor rub on my entire body... imagine that. To the bottom of my feet, my chest, my elbows, my back, and I'm not sure why. But she would also alternate this method with pure coconut oil. She'd warm the oil up between her palms (with fire!) and then place the warmed up oil on my tummy for stomach aches, or the back of my neck for headaches etc. It worked, I don't know how but it worked. I now try to slather Vicks and coconut oil onto everyone I love.
The digital life is a vibe killer in large doses. What do you do to disconnect? 
My nightly ritual includes edibles, I'm a big fan of THC/CBD hybrids. Relaxes my body, calms my mind, reduces inflammation, relieves anxiety, and helps me get back into my body after a day of connecting to the world. 
What first step do you recommend to newbies who are just starting out on their wellness journeys? 
It's so easy to be deterred from doing what is best for your body because of other's opinions. There's a lot of wellness products on the market that are frowned upon simply because they were taboo 10 years ago. I say do the research, read all the things, be open to trying new things and really listen to your body. Your body will respond and tell you exactly what you need and what you don't need. 
Healing is all about community, and finding the people you trust. Who are your go-to gurus? 
Oprah for all-around life wellness (I mean, it's Oprah), Yung Pueblo for my mental wellness, Lacey Stone and her entire team/tribe for my body and heart wellness, and all things Coelho for spirit wellness. 
Out of all the lessons you've learned, what's the number one piece of business advice you would give anyone starting out? 
Be consistent, be persistent. No one will ever be as passionate about working towards your dreams as you will be, so really go for it. Whatever it is that you can't stop thinking about, do it, don't wait. There's never a perfect time so don't negotiate with yourself, you say now and you GO! 
What's you favorite TFP product? How does it heal you or enhance your life? 
How much time do you have ;) I really love the Sleep Mints andHemp-infused Apple Cider Vinegar because they're two things I do on the daily that's so easy to implement into my routine. Morning time and night time.
We think about everything in terms of plants. What's your spirit flower? 
I'm forever drawn to the Jasmine flower. I appreciate their beauty, sweet scent, and medicinal uses. 
Music as medicine, what's your current or forever go-to album? 
My go-to's because it depends on my mood and what the occasion calls for: Phosphorescent, Frank Sinatra, 80's love songs, and 90's hip hop 
*DEALERS* CHOICE: Are there any projects you're working on, fun factoids about you or PSAs you'd like to share with our community? 
Two things I'll put out into the universe- creating my own skincare/fragrance line and designing an athleisure line. Saying it out loud makes it real, try it! I hope you've enjoyed this lil peek into my routine, my faves, and my life. Please reach out to me if you have any health/wellness needs, I got you! 
 Interested in working with Jess? Explore her virtual fitness offerings:
Booty Builder Program:  meet twice a week for 6 weeks  (weights necessary)
What to Expect:

personalized individual workout programs live on Zoom with Jess Lizama  

Packages/rate:

 

$75 per one on one session (3, 5, 10 packs available, please reach out for custom-tailored packages) 

Method of contact:

 

email 

jess@jesslizama.com

 for personal training inquiries or other wellness collaborations
–
At The Flower Pot®, our mission is to create a safe and reliable space for you to explore + experiment with the benefits of botanical medicine. Follow us on Facebook, Twitter, Instagram, Pinterest, Youtube and LinkedIn.
Our go-to natural alternative to Midol
A monthly supply of this once-daily capsule can soothe cramps, relieve pain, and treat symptoms of PMS. When things get especially challenging, take every 4-6 hours for ongoing relief.
What role does estrogen play in our bodies?
Hormones are powerful and complex. The word to describe these fascinating chemicals is originally derived from hormo,  a Greek word meaning to 'set in motion.' Hormones set the body's processes in ...