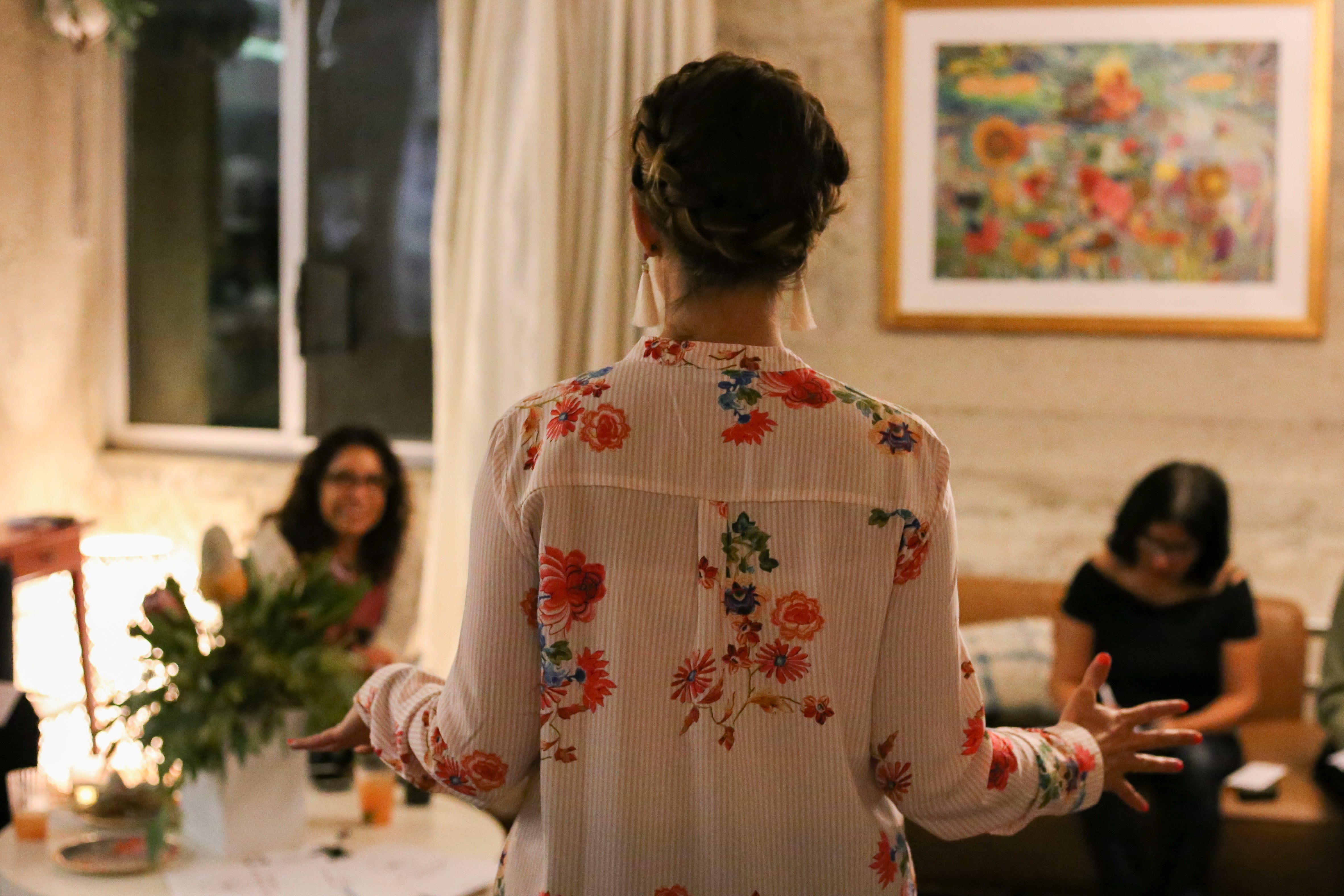 To a budding 2019, and a thriving 2020.
Our holiday hiatus is nearly here, and I'd like to take a moment to connect before we go off the grid. The Flower Pot will be officially closed from 12/18 to 12/25. The last day for holiday orders is tomorrow, 12/17. Snag your gifts while you can! 


Now, it's time to get sappy... 
––––––
Our beloved TFP community,
Nearly 10 months ago, The Flower Pot took its first breath. We've existed only for a short time, yet the momentum continues. The hope is alive, and the purpose becomes more precise with each passing moment. 

In October, we held our launch party and first wellness event — BedHead: A Sleep & Sex Soirée. It was an evening filled with education, empowerment and love for ourselves and our bodies. During BedHead, the stars aligned and I've never felt more certain of my path. 

As a forever student of life, I wish to always stay informed, share knowledge, and ultimately, help others to heal. I believe this intrinsic purpose isn't individual. It's symbiotic. It's shared. We're community-driven, and our mission means nothing without each and every one of you. 

My greatest desire is to have an active role in your healing journey. I want to be accessible for your questions and curiosities, while continuing to bring you the best in herbal wellness. Today, and every day, I promise our remedies will be backed by science and in support of women-led and centered brands. I'll always work to make sure your wellness experience with The Flower Pot is effective, enjoyable and personalized. That's why Give Well, our interactive gift guide and wellness zodiac, is just the beginning. 

It's safe to say that in this modern world, each of us has faced challenges. Our nervous systems are overstimulated, our sleep is disturbed, our bodies ache. Sedentary work environments take a toll, and inflammatory responses are now the norm.

As we age and our bodies change, we navigate hormonal shifts without a roadmap. We don't know where to turn to feel good, enhance our lives, and enjoy our intimate experiences, which are an essential part of any wellness routine. 

It's my honor and my deepest purpose to connect you with botanical offerings to address this myriad of concerns, navigate your changes, and revel in your curiosities. Herbally and naturally.  

While we're proud product junkies, as they can be incredible conduits and catalysts of healing, we know that true self-care starts in the mind. In an effort to hold myself accountable, I want to openly share TFP's 2019 takeaways and future goals: 
Self-care is a series of thoughtful + consistent actions, not a luxe face cream or an uber-relaxing CBD bath soak (though we all know they don't hurt)
Addressing recurring toxic thought patterns is just as vital as paying attention to that pesky recurring knee pain
You can't give love fully to others without being truly content with who you are
Saying NO is just as important as saying YES
Trading nights at the club for nights on the couch can lead to growth, introspection and restoration 
Prioritize the chase for purpose over the chase for money, if you're afforded the luxury of choice 
Protect your energy with healthy boundaries, knowing anyone who can't respect them aren't the people you need in your life
Live for you and no one else, live for this moment 
From the bottom of my heart, thank you for shopping small and supporting your local dreamers, strivers and do-ers. Your purchases, no matter how small, fuel our creative endeavors, events, and the day-to-day output that keeps TFP fighting to stay afloat. A special thanks to the humans of Cannaboss, creative fam on 6, Stone Squad, and the beloved YONI tribe, who have been so instrumental with their unwavering encouragement and belief in this work. 

We have a choice in how we show up in the world. The Flower Pot chooses to exist authentically, with a message that makes you challenge the status quo, re-evaluate how we heal, and dream of a better female-led future. 

With a decade in the review mirror (and in the montage above☝🏽), we look back with hearts full and fires stoked. Let's embrace the herb together, shall we? 🌿

Wishing you a restful holiday season. 

With love and gratitude, 
Rebecca Kershberg
Founder + Creative Director
#embracetheherb
–
At The Flower Pot®, our mission is to create a safe and reliable space for you to explore + experiment with the benefits of botanical medicine. Follow us on Facebook, Twitter, Instagram, Pinterest, Youtube and LinkedIn.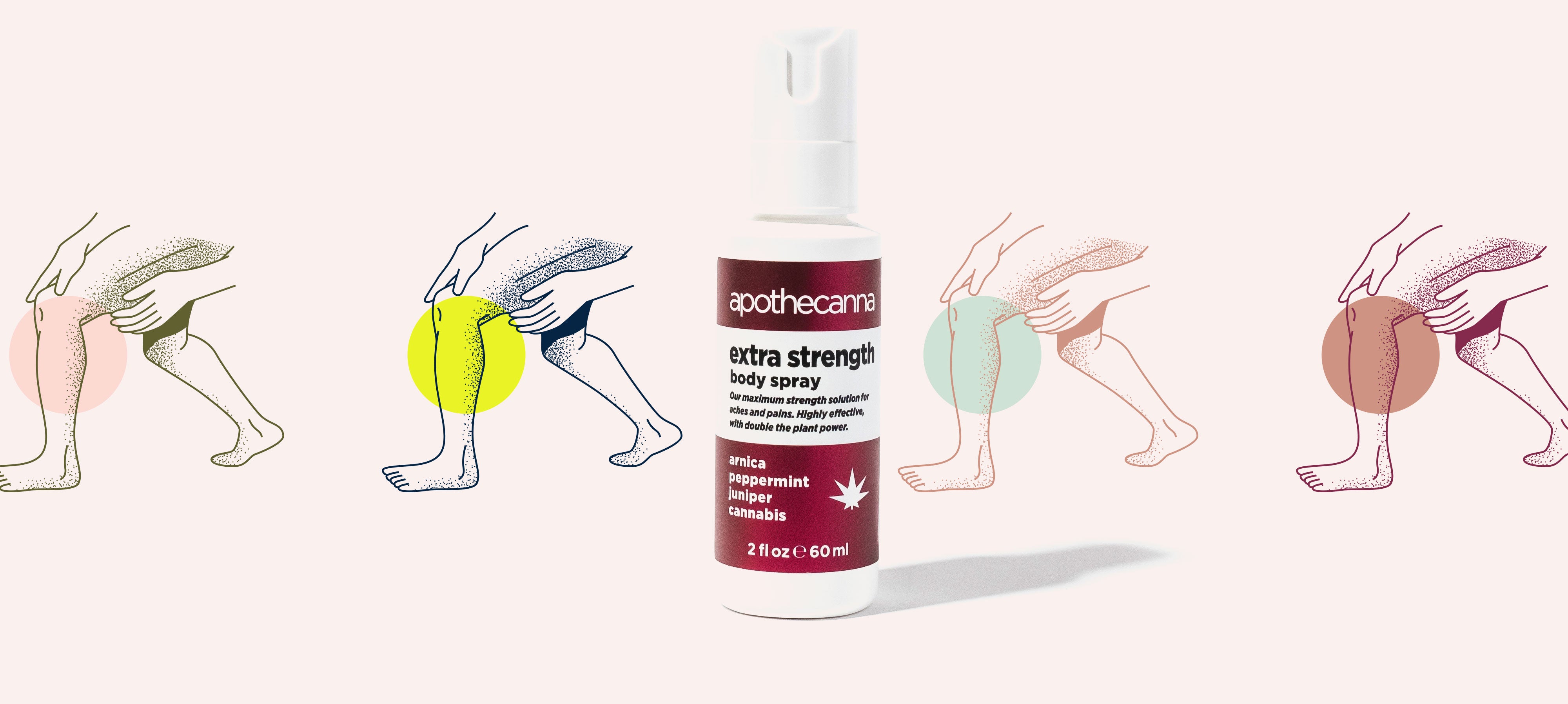 APOTHECANNA EXTRA STRENGTH RELIEVING BODY SPRAY
Elderflowers, sporty spice, jet setters, gals on the go & beyond –– meet your new bestie. This herbal spray combines arnica, peppermint, and juniper to relieve pain, soreness, and inflammation...