Elevated Thai Boat Noodles
Soup is certainly a comfort, in every culture. This month, we're prioritizing self-care with a uniquely nourishing dish: elevated Thai boat noodles. 
Traditionally infused with kancha, or 'maiijuana' in Thai, this classic noodle soup will be offered by Vanda Asapahu — chef at Ayara Thai, an LA-based family restaurant. The dish, boasting 30 ingredients like galangal and cardamom, will be prepared by her father, Chef Andy. 

Vanda's noodles will be elevated with flower from PURE BEAUTY, a potent Two Tigers indica strain selected by TFP. The warm, flavor-rich boat noodles will be paired with a delicate chilli oil made from Potli's hemp-infused olive oil. The Flower Pot, a proud purveyor of the evening's herbs, connected with Vanda at Lacey Stone Fitness, a hard-work haven of body empowerment for dynamic female.  
LEARN ABOUT LACEY STONE FITNESS
Vanda is fostering cannabis culture by recreating a traditional, elevated dish for our community. Each hand that touched this event, from the sourcing to cooking to serving, is led by women leaders — Vanda Asapahu of Ayara Thai, Rebecca Kershsbeg of The Flower Pot, Imelda Walavalkar of Pure Beauty, and Christine Yi and Felicity Chen of Potli. 
GET OUR POTLI RESET TONIC RECIPE
The Flower Pot is driven to cultivate a thriving herbal community. And we strive to help you safely and deeply explore the medicine of our world. 
We'll serve starting at sundown, until the noodles are gone.
Speak the language of self-love + join us this Friday to get a taste of Ayara Thai.
February 7, 2020 | 5:30pm
Ayara Thai Cuisine
6245 W 87th St, Los Angeles, CA 90045
 
–
At The Flower Pot®, our mission is to create a safe and reliable space for you to explore + experiment with the benefits of botanical medicine. Follow us on Facebook, Twitter, Instagram, Pinterest, Youtube and LinkedIn.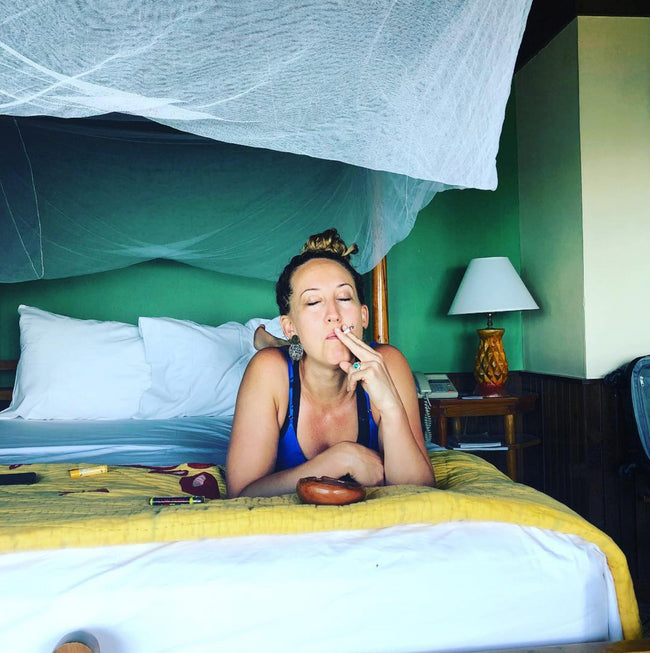 Stress Relief Month: Founder's Favorites
Is your calendar already brimming? Check out our founder, Rebecca Kershberg's January picks for Stress Relief Month.  ↓ "Ok yes, sampling local flower in Jamaica on holiday relieves all the stress...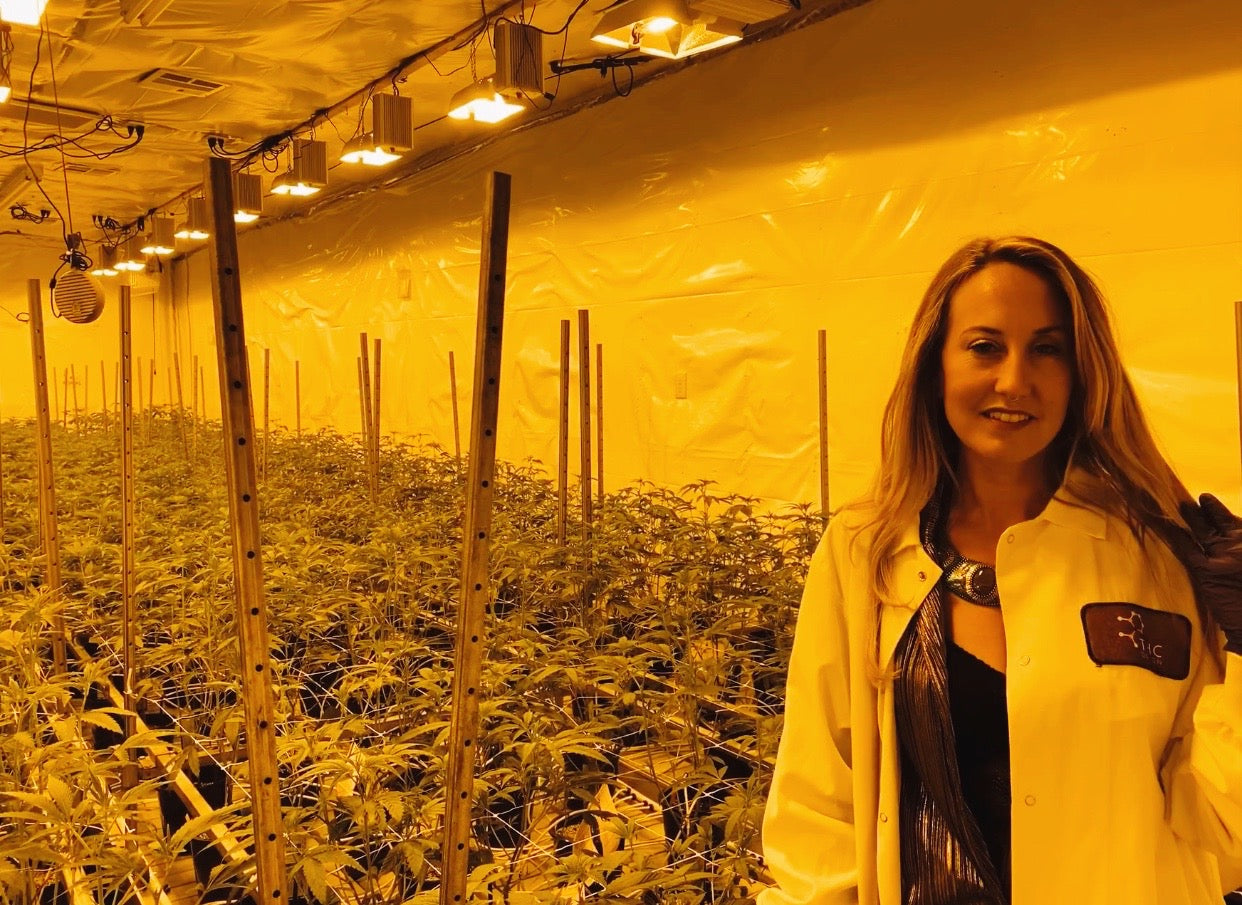 Sometimes you have to slip lab booties over heels, it's the *nature* of the business after all. On our recent field trip to THC DESIGN grow (ahem! female founder), The Flower Pot had the opportuni...