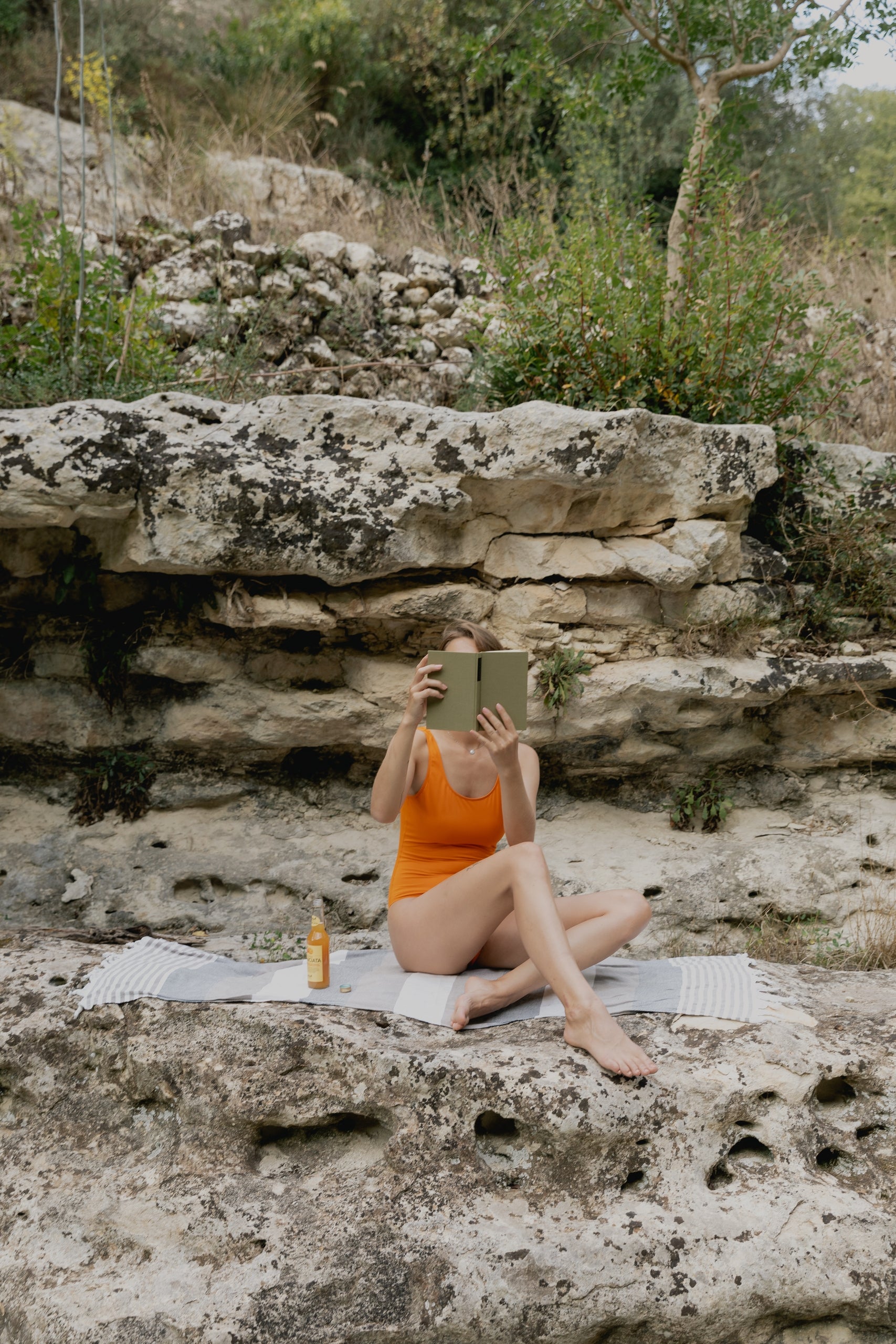 Your daily dose.
At-home rituals for sleep, stress relief, immunity + more.
Each month, we select a wellness theme and spotlight our favorite feel-good remedies for our community. In March, we just happened to be in the midst of featuring all things immune health.
Here are our top sellers. Your collective favorites. + How they work.
An apple a day. This hazy healthful elixir contains beneficial bacteria and prebiotics to strengthen your gut health, plus a high concentration of vitamin C, fiber, and acids to boost immunity.
RECIPE⁠: AM RESET TONIC
Adaptogenic magic. This "clinically studied" supplement is like a daily vitamin for your mental health, because reducing stress strengthens the immune system.
Respiratory woes be damned. A natural tonic for cold prevention + relief, comprised of elderberry, echinacea, chamomile, and ginger.
HOW ECHINACEA + ELDERBERRY COMBAT INFECTION
An obvious essential in today's climate. Snooze-inducing mints with CBD, melatonin, ashwagandha, valerian root, and natural terpenes to help you rest, so your vital organs can recover.
Full-spectrum support. Bloom Farms' pure coconut oil tincture contains 1200mg of CBD to internally balance the mind + body.
This month, our selection is a spotlight on skincare. A little levity to keep our spirits high with at-home rituals.
–
At The Flower Pot®, our mission is to create a safe and reliable space for you to explore + experiment with the benefits of botanical medicine. Follow us on Facebook, Twitter, Instagram, Pinterest, Youtube and LinkedIn.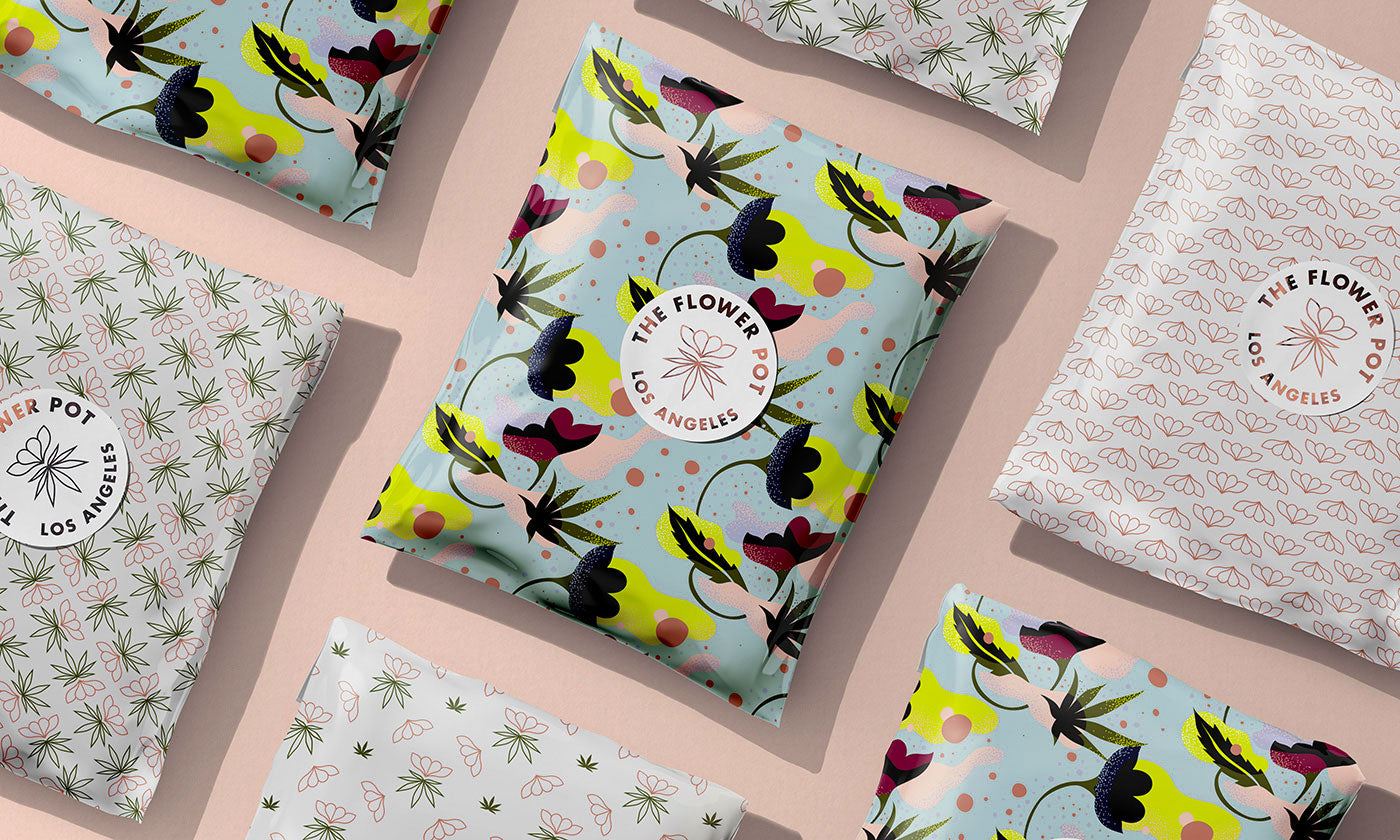 For those who can't be confined to just one box, but are currently confined to one home, we at The Flower Pot fully support the build-your-own survival kit. LIGHT UP SAFELY DURING COVID Maybe the p...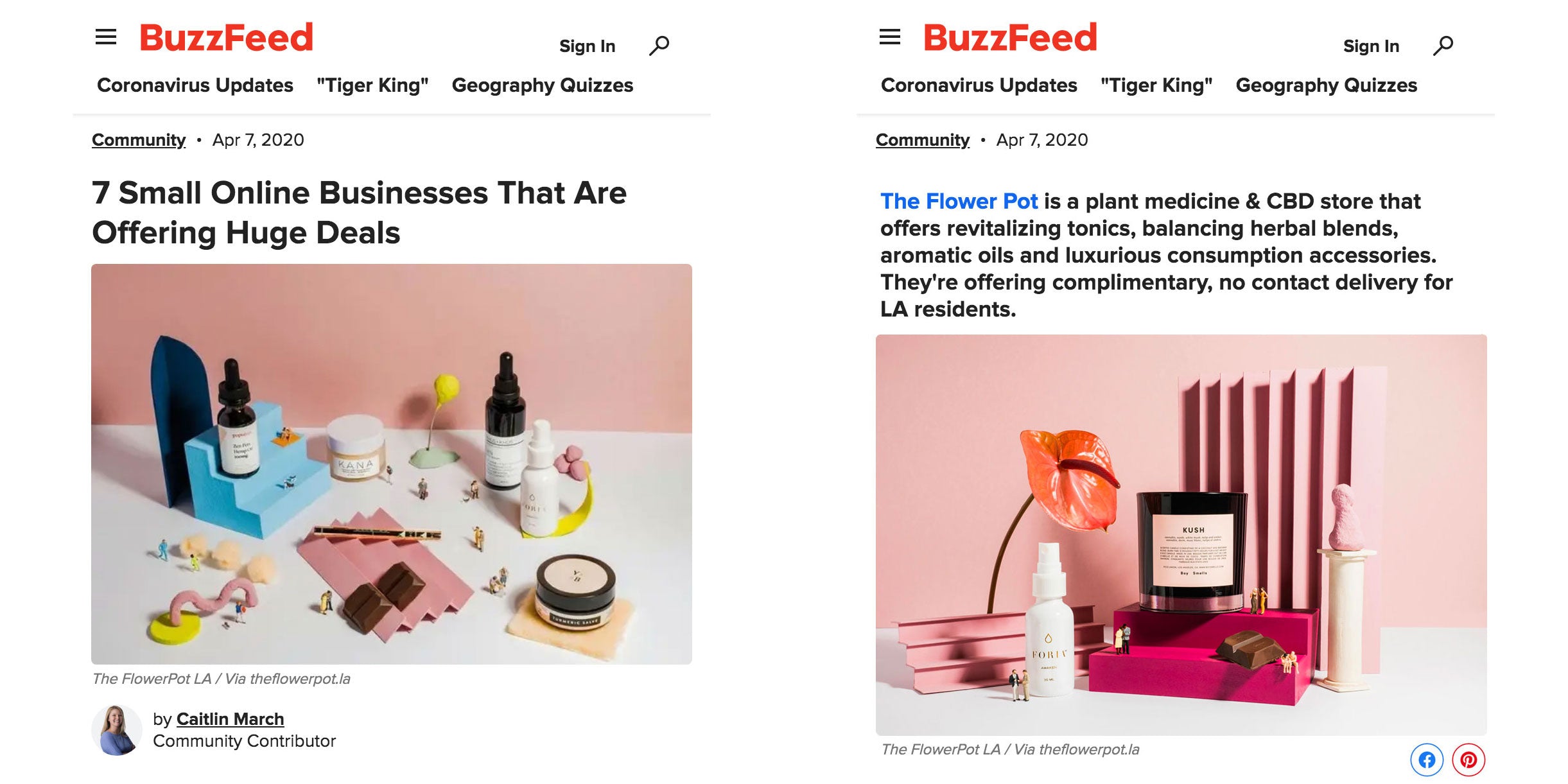 At 9 am this morning, we received an unexpected text — TFP is featured in BuzzFeed!We're delighted to discover that our small, women-led business was chosen by the community, alongside some other i...