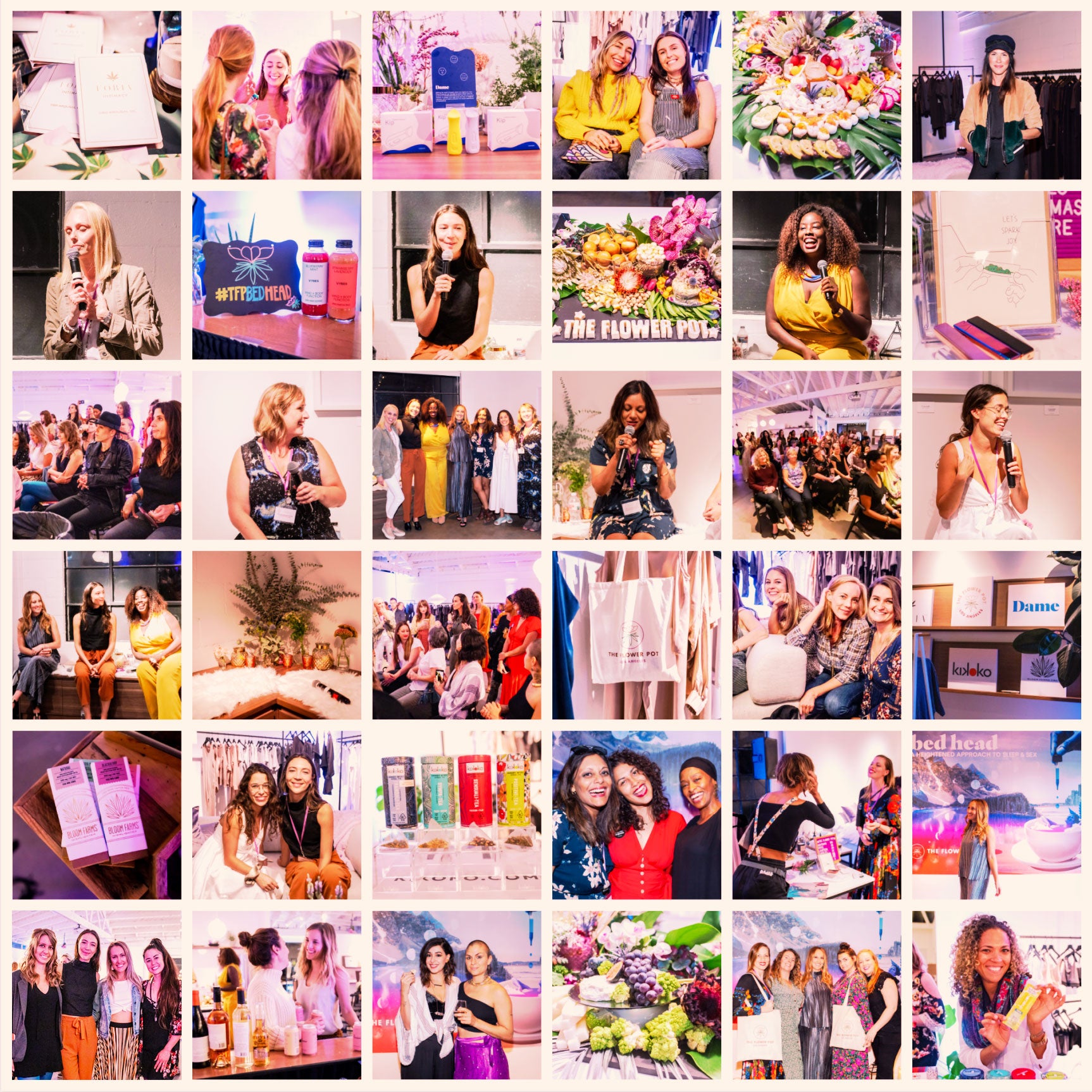 Rebecca Kershberg of the Flower Pot pursues Fast Company's "Small but Mighty" recognition
(below is a recap of our discussion with Fast Company, seeking selection as one of the "Small but Mighty" businesses of 2020). 
In one sentence, explain what your company does:  
The Flower Pot is a carefully-cultivated selection of effective, luxurious herbal + CBD offerings made by a community of women entrepreneurs, healers, and educators revolutionizing plant medicine. 
Describe the innovations you achieved in 2020 to advance your company's mission:
The Flower Pot was able to quickly pivot during COVID-19. 
California was one of the first states to issue a stay-at-home order. Within one week of the shelter-in-place mandate, TFP launched our delivery program. We made the push to ensure natural solutions were accessible. The shift to support our local community provided herbal remedies for the most commonly reported issues — managing stress, boosting immunity, calming anxiety, and supporting natural sleep. A small but mighty move indeed. 
We delivered plant medicine across the county, honoring all mandates and restrictions. At a local level, our delivery program was so effective at helping people relax safely at home that BuzzFeed featured is in their round-up. 
The Flower Pot launched Meet Your Makers. 
Oftentimes, the healers and entrepreneurs who dedicate their lives to making our products cleaner and greener are overlooked. That's why we've funded and produced our very own web series, Meet Your Makers. Each episode dives into the story of the person behind the product, sharing the big "why" that drives them. 
When we stock a product, we believe in it completely. We're not afraid to show the products and the people, because we know the quality. Through Meet Your Makers, we call for greater transparency of ingredients, sourcing, and cultivation in the wellness industry as a whole. By highlighting the stories of each individual producer, a product becomes more than just a serum or lotion — it's a process to connect the audience to the offerings and bring them closer to understanding their bodies. 
Explain how your company's innovations are leading your industry forward: 
The Flower Pot shifts the standard of care toward nature-based plant medicine. 
In 2020, we've built a community with a shared mission: to change the landscape of modern care. Research has found striking developments in Alzheimer's treated with THC, epilepsy with CBD, post-traumatic stress disorder with psilocybin, and more. These medical breakthroughs have led us to dedicate the mission of our business beyond CBD to furthering the future of plant medicine as a whole. 
At the Flower Pot, we believe in the curative power of plants — for everyone. Blending the scientific and the sacred, we prioritize plant-based products for health, relief, nourishment, beauty, and pleasure. We aim to create a safe and reliable space to explore and experiment with the benefits of botanical medicine, despite federal prohibition in the plant world. 
We know what's right. Someday, we plan to offer THC, psilocybin, and other plant-based wellness products to our community. We're here to drive the revolution in plant medicine in every way. All plants, together. 
The Flower Pot is built by women for women's needs. 
The Flower Pot was entirely built by women. A collection of unique talents came together to create our local, nature-based shop. Our work has been supported and influenced by an array of female entrepreneurs and creatives, including: Kimberly Dillion, former CMO of Papa & Barkley and CBD/cannabis expert; Ashley Carucci, journalist and creative strategist; Christina Black, lead copywriter at C. Black content; Grey and Elle, photo-visual duo; Naomi Salazar, artist and designer, to name a few. 
The Flower Pot proudly prioritizes products from female entrepreneurs. The majority of our offerings are centered around the needs of women and people with uteruses, made by healers who blend ancient folk medicine with modern science.
We want to make sure the traditions, origins, and individual dedication to the work in wellness is recognized. We seek out and select brands we believe in, supporting women, healers and entrepreneurs who are leading the charge to make the industry less toxic, more transparent, more environmentally friendly, and equitably sourced. 
Additionally, our work de-stigmatizes health issues experienced by women and people with uteruses, creating community around  nature-based solutions to sex, PMS, period pain, hormonal imbalances, and more. When a doctor dismisses a woman's pain or other health concerns, we make her feel heard. 
WHY SUPPORT WOMEN-LED BUSINESSES?
The Flower Pot is creating a community to educate the public on the benefits of botanical medicine. 
We believe in removing barriers to nature-based care, and that starts with education. Whether limited by legislative restrictions or criminalization, we focus on the evidence of effective care. Each month, we highlight different herbs for the mind and body. We ensure accurate information about natural medicine is in hands of the consumer who needs it. 
For beginners, it's important to lead with trust and transparency. Our website structure currently makes it easy to select products based on desired feeling, from getting to sleep to taking care of your immune system.
At The Flower Pot, we've embraced one derivative in particular—cannabidiol (CBD)—for it's calming and analgesic (pain relieving) properties.  Products that contain CBD may help you sleep, soothe your nerves, and calm your pets. We love it as a safe and gentle way to explore and expand your knowledge of the world of cannabis—for everyone from first-timers to connoisseurs.
We're working to sift through the wide array of choices in the CBD world to bring the top healing and self-care remedies to everyone. Each product is tested, vetted carefully selected based on The Flower Pot's quality standards, including: 
Always natural, non-toxic 

Safe and scientifically proven

Centered on womxn's needs

Majority female-founded 

Made in North America

Ethically sourced

Sustainably produced 

Accessible for vegan lifestyles

 
Explain how your company's innovations are addressing larger societal issues:
The Flower Pot donated 100% of July profits to The Loveland Foundation. 
In June, we donated 100% of our sales to the Loveland Foundation. Formed by activist Rachel Cargle, Loveland makes mental health services accessible to Black women and girls. We selected Loveland to receive 100% of our profits for June because their mission is directly aligned with TFP's allyship. Loveland supports women's wellness, mental health advocacy, inclusivity, and accessibility to care.
Loveland makes it possible for females in communities of color to receive essential therapy and other professional services. At our core, we are a business who isn't afraid of demonstrating Black Lives Matter. 
INCLUSIVITY & ACCESSIBILITY ARE KEY
Please cite 2020 metrics that reflect the impact your innovations have had on your company:
Since January, our monthly revenue has quadrupled. Our contact-free delivery program resulted in month-over-month revenue growth of 35%, indicating a need for nature-based support. 
On average, our order totals nearly doubled in size from January to May 2020. After trying herbal products, we noticed an increase in the monthly return customers who discovered alternatives to prescription sleep aids and found relief in botanicals. 
Our Sleep Mints became a bestseller, prompting us to set up a monthly subscription service to make sure no one has to go without their herbal meds. The Flower Pot's subscription offering is still in the works.
Please delineate any metrics that reveal the positive impact your innovations have had on your industry—and the culture at large:
Despite cultural shifts, people remain confused about where to buy CBD. The industry is rampant with junky, low-quality CBD products available at rite-aid, gas stations, and other retailers. Many who are looking to cash-in on the green rush are uninvested in offering the best cannabinoids available. 
New users hear stories of healing with CBD and end up feeling discouraged when they don't get the same results. Consumers need a trusted, educational space for thoughtfully-presented, transparent information. That's where we come in. 
We vet each product for our consumer to provide go-to sourcing for everyday people. Our system of sourcing ensures all products are organic, non-toxic, sustainable and fair-trade. Plus, our welcoming aesthetic is a major differentiator from most brick-and-mortar CBD stores, which may be leading with and channeling some of the more inaccessible elements of "stoner" culture.  
A major success of The Flower Pot is our ability to reach previously untapped demographics. We've successfully been able to provide plant medicine to many women in their 40's and 50's, opening new doors for non-prescription healing. 
From January to May 2020, our metrics have grown from an average of 700 sessions a month to 3500 sessions per month. As a small business, we're proud of our growth. 
–
At The Flower Pot®, our mission is to create a safe and reliable space for you to explore + experiment with the benefits of botanical medicine. Follow us on Facebook, Twitter, Instagram, Pinterest, Youtube and LinkedIn.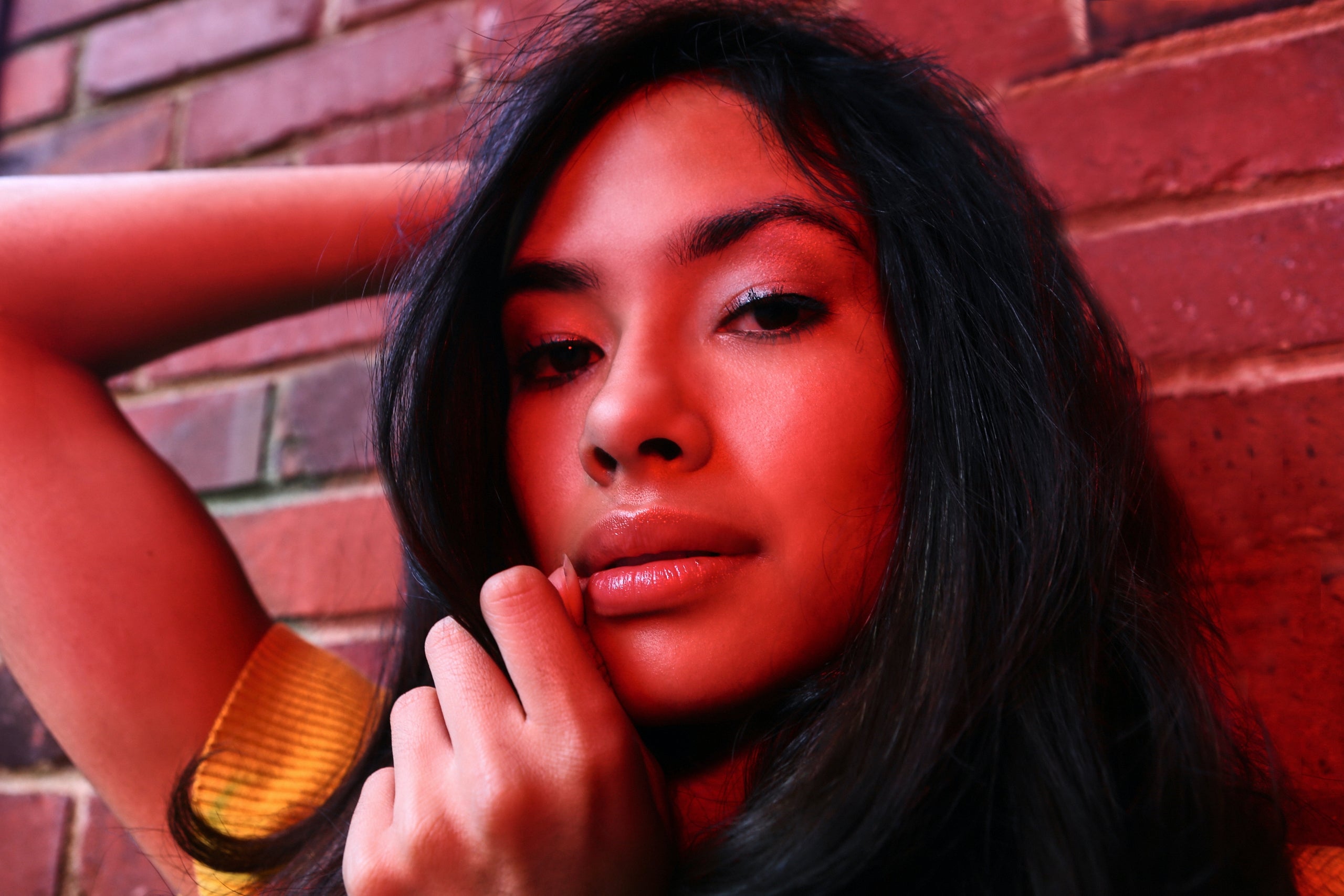 Valentines Gift Guide, CBD + beyond
Escape into delicious, delectable edibles  A taste of relief  Indulging in a sweet, melt-on-your-tongue treat is an elegant way to say "I love you" whether you're celebrating Valentine's Day à deux...